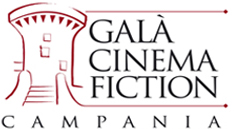 Long live the David 2020!
In spite of the necessary gentleness, due to the CoronaVirus and the restrictive measures that we are all experiencing, the David di Donatello 2020 conducted by Carlo Conti celebrated, once again, the talent of Naples and Campania.
In the face of the numerous nominations for important and original films such as Mario Martone's "The Mayor of the Health District", Igort's "5 is the perfect number", Claudio Giovannesi's "Paranza dei Bambini", and "Martin Eden" by Pietro Marcello, the prizes went to Valeria Golino for best supporting actress for the debut film Igort, to Pietro Marcello and Maurizio Braucci for the best non-original screenplay of "Martin Eden", evidently taken from Jack London's novel, in Valia Santella and Francesco Piccolo for the screenplay of "The Traitor" written together with Marco Bellocchio and Ludovica Rampoldi.
New successes for these artists, but also the confirmation of the indelible matrix of Campania's creativity for a part of Italian cinema and not only for production needs, but for the rediscovery of a southern vein, sublimated in an increasingly modern, interesting and relevant national cinema on the continental and international level.
A storytelling ability, but also an originality of look and approach that the Cinema and Fiction Gala in Campania has been telling – through its autumn awards – for many years. A celebration of talent and creativity in the audiovisual sector that we will continue to tell in the future, given the liveliness and the storytelling capacity of our artists and technicians.
To all of them and – above all – to all those 'who will come' congratulations!
Valeria Della Rocca and Marco Spagnoli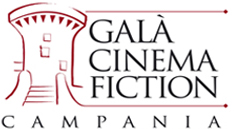 Shorts in competition
After the success of the last edition, also this year the Gala of Cinema and Fiction in Campania will offer a special showcase for the short films in the competition. If you have a short film made in Campania and you wish to submit it to the jury of the event, send your proposal to cinemaefiction@solariaservice.com. We are waiting for you!