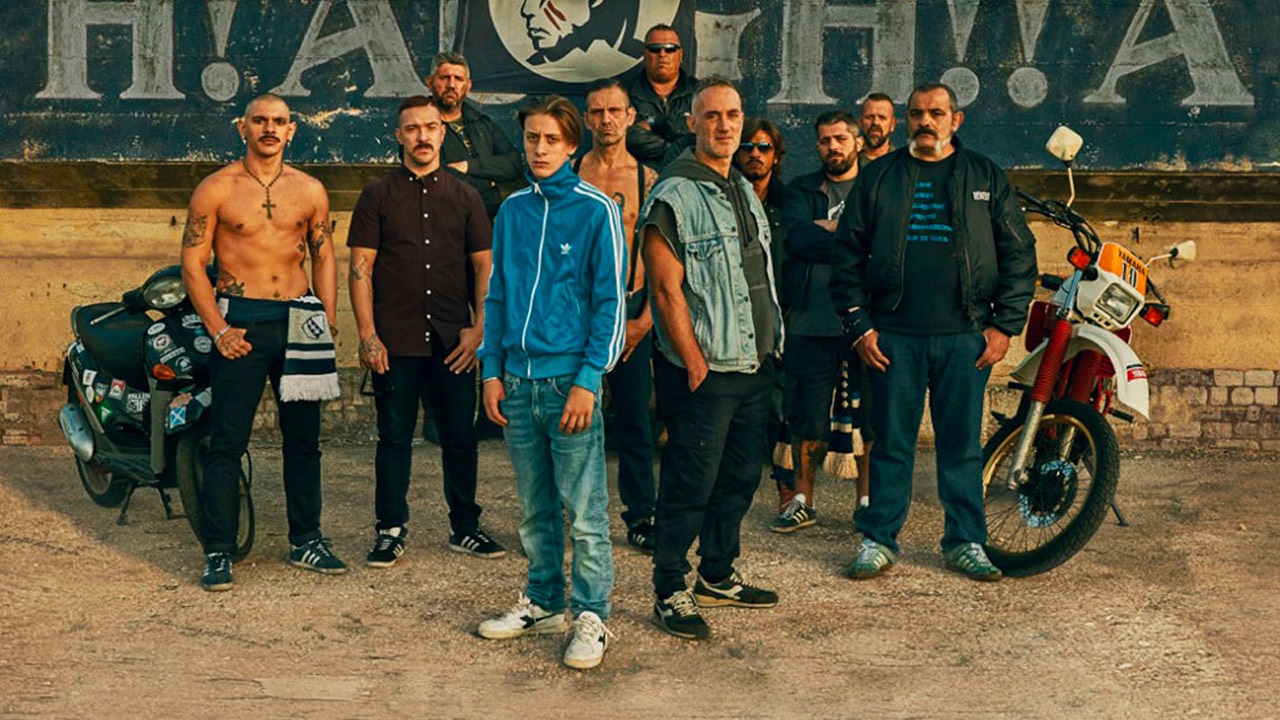 ULTRAS
directed by Francesco Lettieri – prod. Indigo Film
CAST: Aniello Arena, Ciro Nacca, Simone Borrelli, Daniele Vicorito, Salvatore Pelliccia, Antonia Truppo
Naples. At almost fifty, Sandro is still the leader of the Apache, the group of ultras with whom he spent his entire life at the stadium: a life of violence, clashes, passions and unshakable values. But now that a Daspo prevents him from approaching the curve, those values ​​start to falter. Sandro feels for the first time the need for a normal life, a relationship, maybe even a family. And she met Terry who is beautiful and not afraid of anything. Angelo is sixteen and considers the Apaches his family, Sandro his guide, the person who took the place of his brother Sasà, who died years earlier during the clashes of a trip. ULTRAS is the story of their friendship, faith and love marked by the last weeks of a football championship. And the inevitable meeting of both with their own destiny.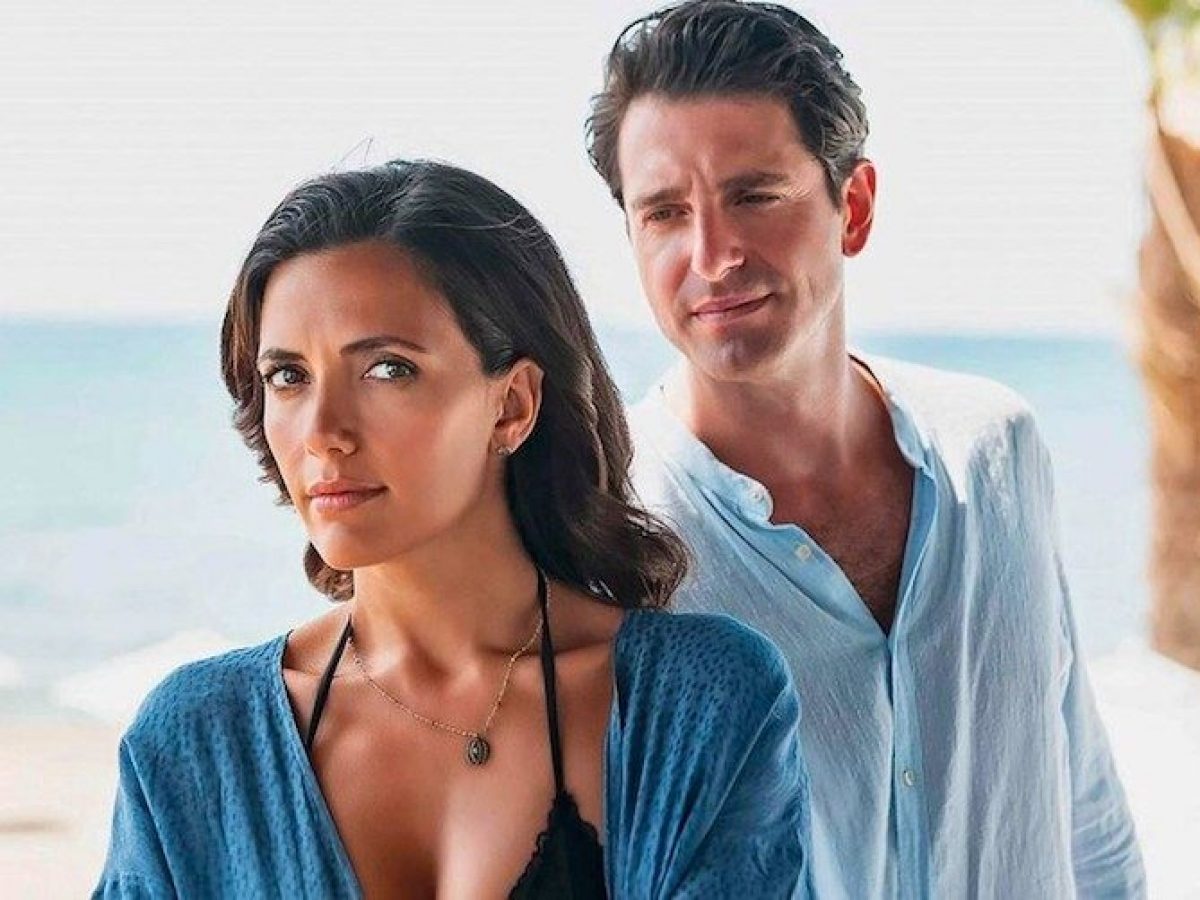 SETTE ORE PER FARTI INNAMORARE
directed by Giampaolo Morelli – prod. IIF Italian International Film, Vision Distribution
CAST: Giampaolo Morelli, Serena Rossi, Diana Del Bufalo, Fabio Balsamo, Massimiliano Gallo, Antonia Truppo, Cinzia Mirabella
Valeria, a handsome woman with a strong character but always disillusioned with love, is an implacable teacher of tow for single men to whom she teaches the art of seduction, convinced that relationships between people are moved by simple biological stimuli . Giulio is an economics journalist, a serious and somewhat predictable man, convinced instead that strategies cannot be implemented in love. When, one step away from the wedding, his fiancée Giorgia leaves him for her boss Alfonso, Giulio finds himself scratched into his granite certainties, without a woman and without a job. Determined to win back his ex, he will go to class with Valeria, but one of the two will have to change his mind. Why is falling in love an exact science or a mystery without rules?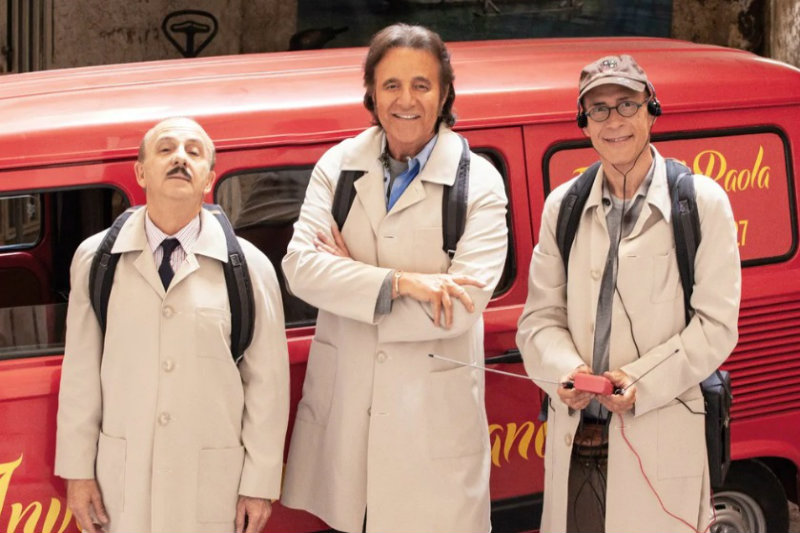 SONO SOLO FANTASMI
directed by Christian De Sica prod. – prod. Indiana Production in collaboration with Medusa Film
CAST: Christian De Sica, Carlo Buccirosso, Gian Marco Tognazzi, Leo Gullotta, Gianni Parisi, Lucianna De Falco, Francesco Bruni
THOMAS, former magician on the bill, and CARLO, Neapolitan, subject to his northern wife and father-in-law, are two half-brothers who meet again after years in Naples for the death of their father Vittorio, a hardened player and womanizer. They discover they have a third brother, UGO, apparently a bit dumb but actually a little genius. The legacy, coveted by Thomas and Carlo, vanishes due to their father's debts and the three have a great idea: to exploit Neapolitan superstition and credulity, becoming 'ghost catchers'. Just when the business unexpectedly seems to be very successful, the spirit of his father Vittorio takes possession of Carlo's body. Thomas and Carlo are convinced that ghosts really exist. Meanwhile, the ghosts captured by the trio free themselves and go to awaken the ghost of a witch who threatens to destroy Naples. With the help of their father, the three brothers will try to save the city.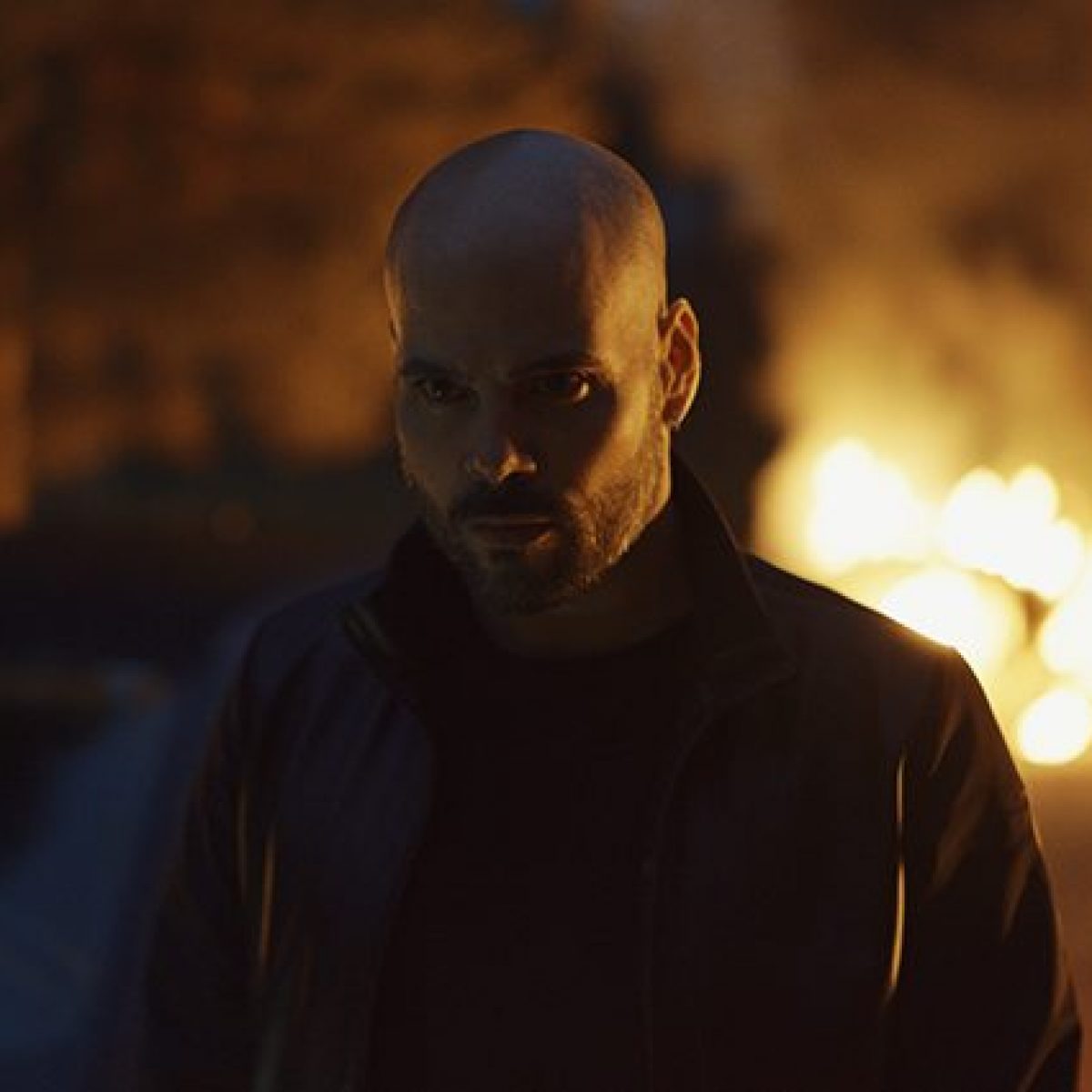 L'IMMORTALE
directed by Marco D'Amore – prod. Cattleya, Vision Distribution; in collaboration with Beta Film, Sky Italia, TIMVISION Production
CAST: Marco D'Amore, Giuseppe Aiello, Salvatore D'Onofrio, Giovanni Vastarella, Marianna Robustelli, Martina Attanasio, Gennaro Di Colandrea, Aleksei Guskov, Nello Mascia, Salvio Simeoli, Nunzio Coppola
Ciro's body is sinking in the dark waters of the Gulf of Naples, hit in the chest by Genny Savastano, his only true friend. And as it sinks deeper and deeper, memories surface. The sounds muffled by the water mingle with the screams of people fleeing … It is 1980, the earth trembles, the buildings collapse, but under the rubble we hear the cry of a newborn still alive: it is Ciro di Marzio that day everyone will call him the Immortal.
Years later, that same adult child also survives that fateful shot: then it is true what they say, the Immortal does not kill anyone.
Set between Naples in the post-earthquake 1980s and today's Riga, the story is a continuous dialogue between the present of Ciro, exiled to the Baltic thousands of kilometers from home and his last remaining loved ones, and his past as an orphan. From childhood on the street to the cold summers of northern Europe, from the first thefts to the last war between warring factions: everything to survive a world where immortality is basically just a sentence.
The Immortal is not just a cinematic work but a new chapter that is fully integrated into Gomorra – The series and acts as a bridge between the fourth and fifth season. A cross-media and innovative project through which, for the first time ever in the history of seriality, a film in its own right also becomes a segment of the story between the two seasons of a television series.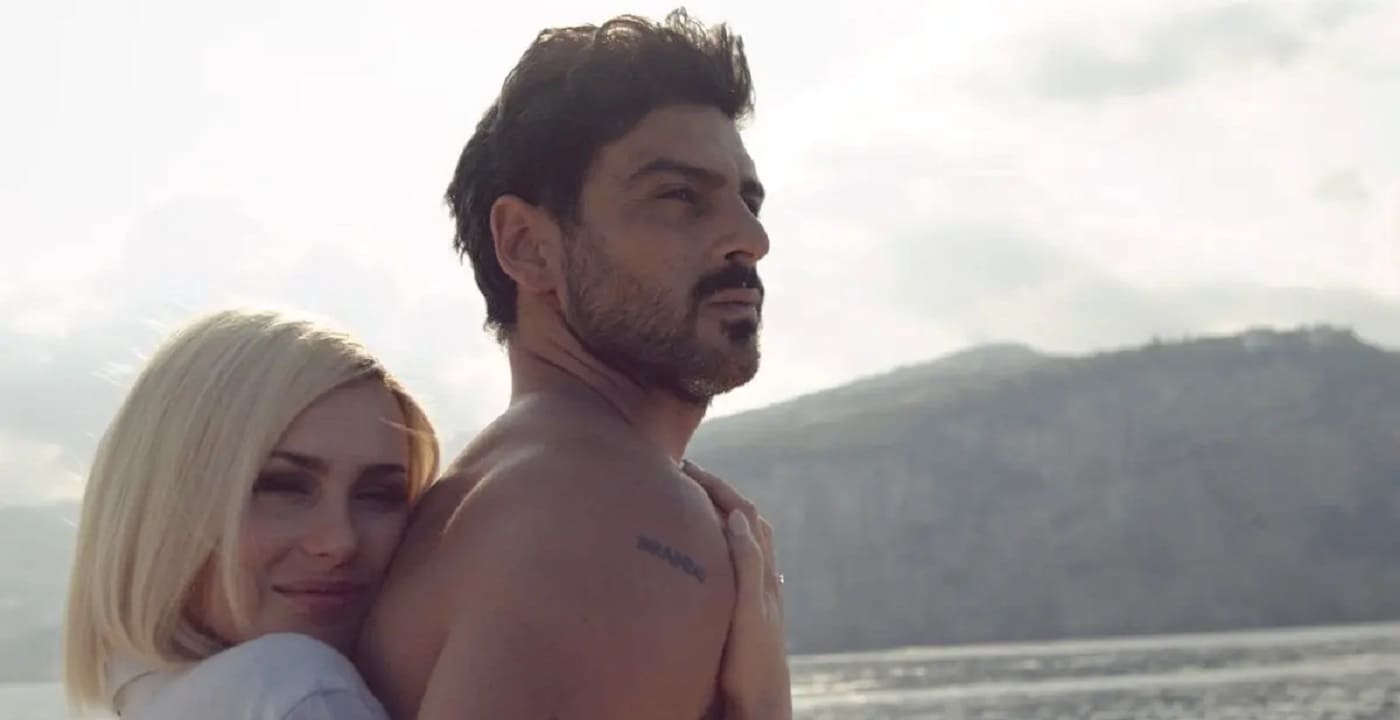 365 DAYS
directed by Barbara Bialowas – prod. Ekipa, Future Space, Next Film, TVN
CAST: Michele Morrone, Anna Maria Sieklucka, Bronislaw Wroclawski, Otar Saralidze, Magdalena Lamparska
Massimo is a member of a Sicilian family affiliated with the mafia. Laura is the sales manager of a luxury hotel. His career is going well, his private life is not as well. To overcome the crisis that her relationship is going through, she decides to leave with her boyfriend for Sicily. Here she will be kidnapped by Massimo who will give her 365 days to fall in love with him.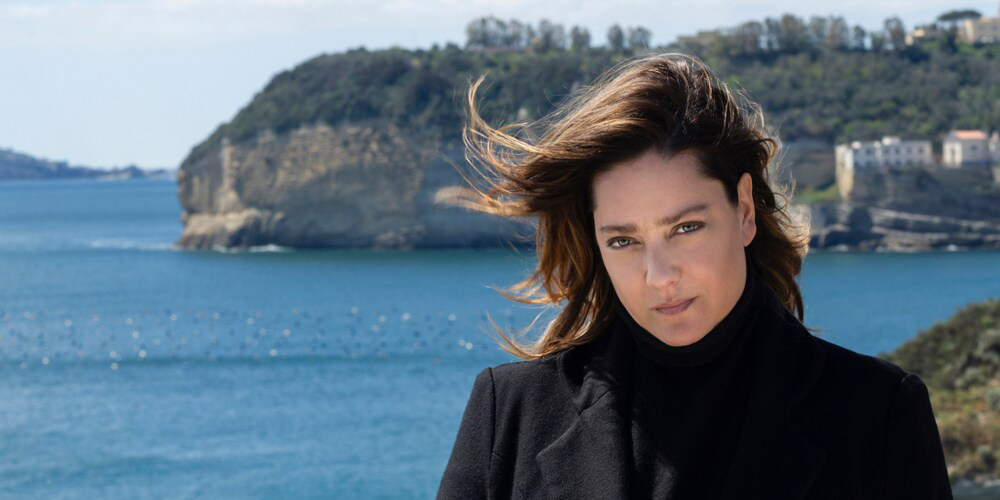 TORNARE
directed by Cristina Comencini – prod. Lumière & Co. in collaboration with Rai Cinema
CAST: Giovanna Mezzogiorno, Vincenzo Amato, Beatrice Grannò, Clelia Rossi Marcelli, Marco Valerio Montesano, Alessandro Acampora, Trevor White, Astrid Meloni, Tim Ahern, Barbara Ronchi
Naples, the nineties. Alice (Giovanna Mezzogiorno), 40, returns from America after a long absence. The father died. Alice stops in the family house, uninhabited: with her sister (Barbara Ronchi) they have decided to sell it, and it is necessary to empty it of the objects of one life, of many lives. But, unexpectedly, Alice discovers that the house is inhabited by a young and beautiful girl (Beatrice Grannò). An intense dialogue begins with her, as the bond that is created with Marc (Vincenzo Amato), a charming and kind man met at the commemoration of his father, seems promising. For Alice, a new, intriguing and dangerous world opens up, opening glimpses of her past and her existence.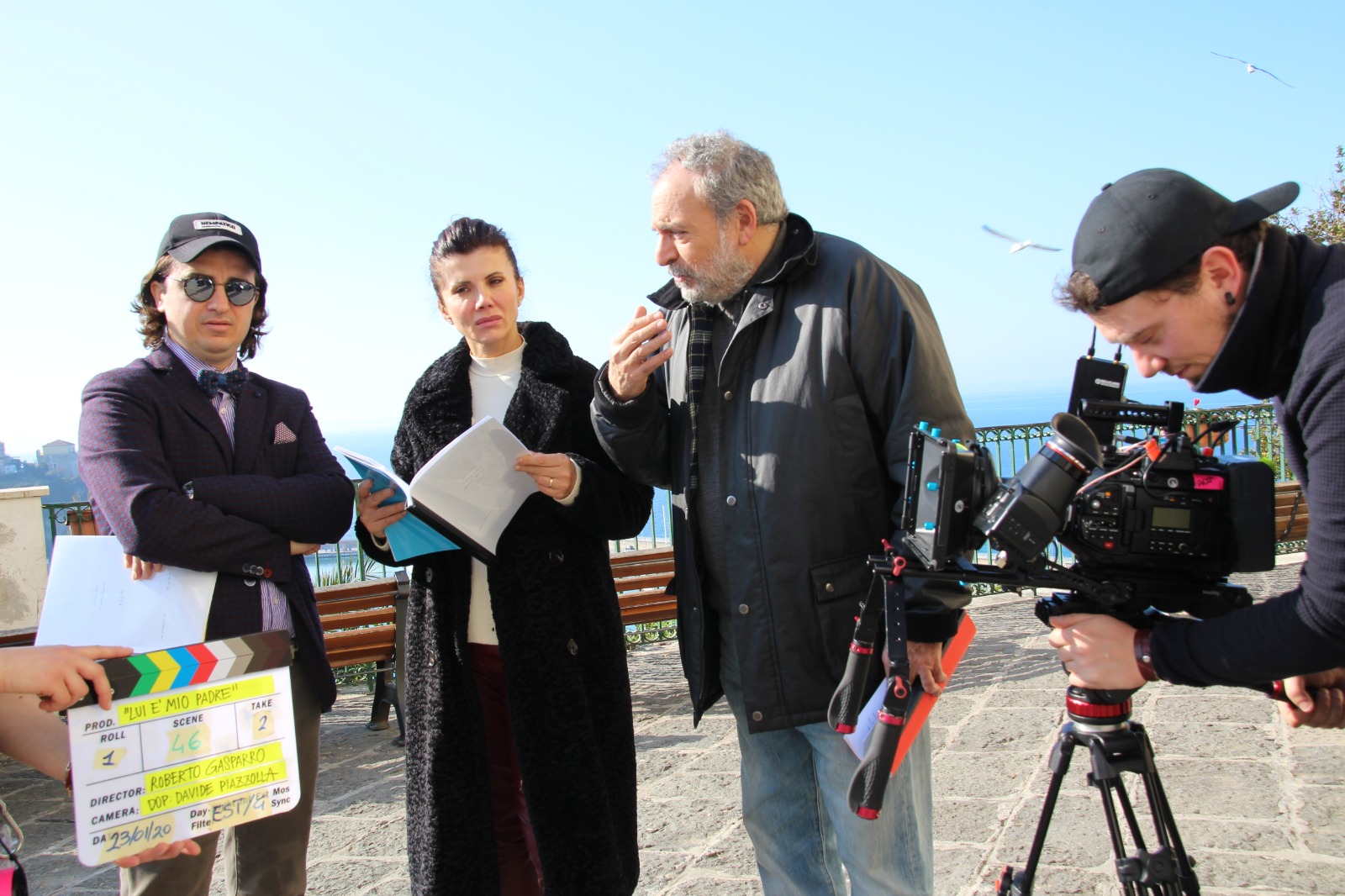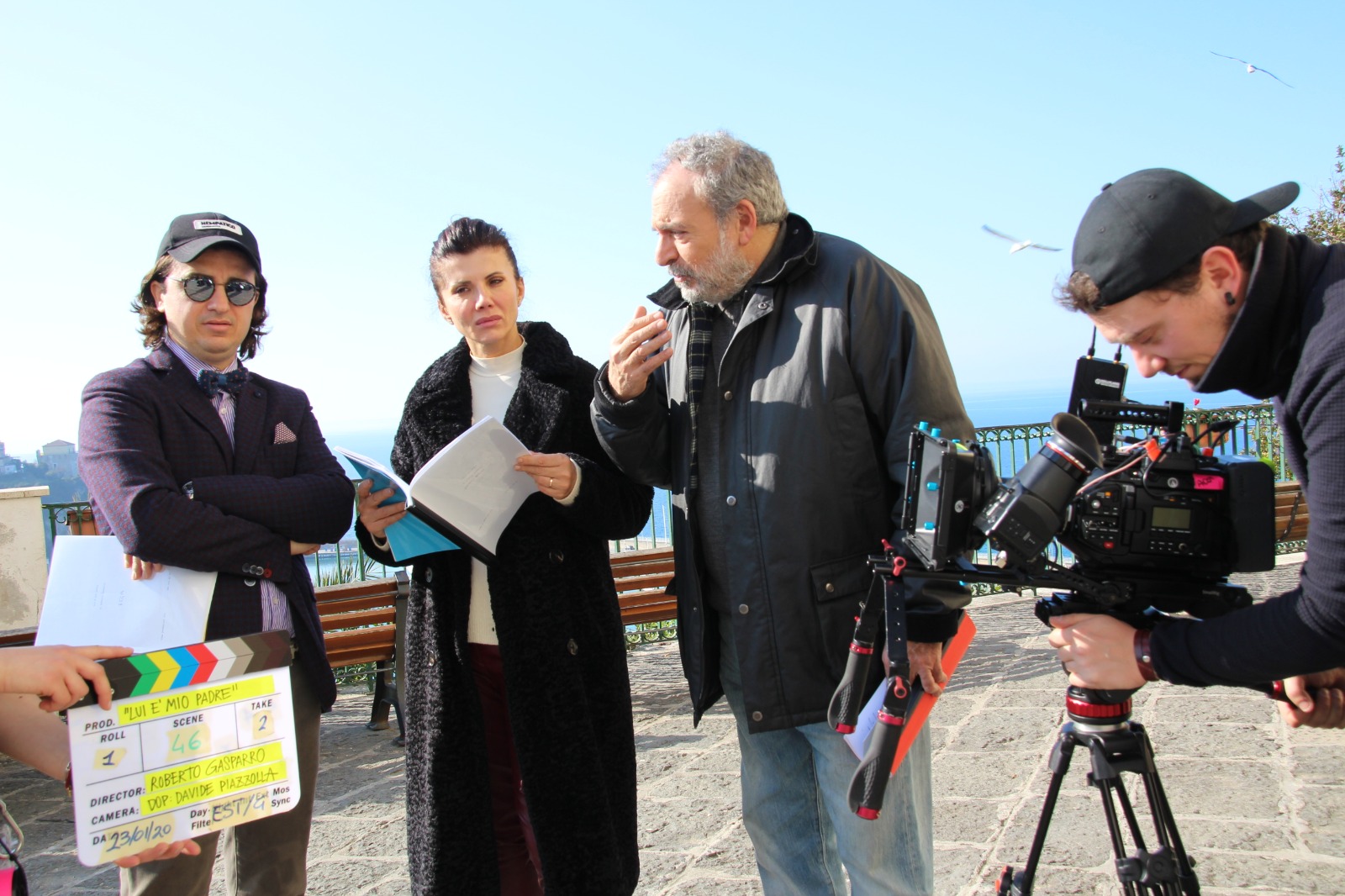 LUI E' MIO PADRE
directed by Roberto Gasparro, prod. 35MM
CAST: Gianni Parisi, Giulia Colantonio, Giacomo Rizzo, Tony Sperandeo, Giovanna Rei, Ester Gatta, Massimiliano Rossi, Umberto Anaclerico, Loredana Crispino, Rosario Iodice, Sergio Iodice, Stefano Boscolo, Uberto Celeste, Emilio Benevento, Francesca De Padova, Nadia Aulisio , Marco Reggiani
Michele is a humble shoemaker married to Elvira and father of Cristiana, a young 17-year-old girl with many dreams and many expectations, especially towards her father, for whom he has no esteem. Michele works all day in the small shop inherited from his father and every day at dawn, before opening the shop, without being seen by anyone, wearing a mask and a snorkel, he takes care of cleaning the beaches of garbage. This way of life, original and respectful of the environment, will affect an entire generation of young people sensitive to the issue of pollution. The Masked Man will become the testimonial of an environmental awareness campaign and his daughter Cristiana will change her mind in her father.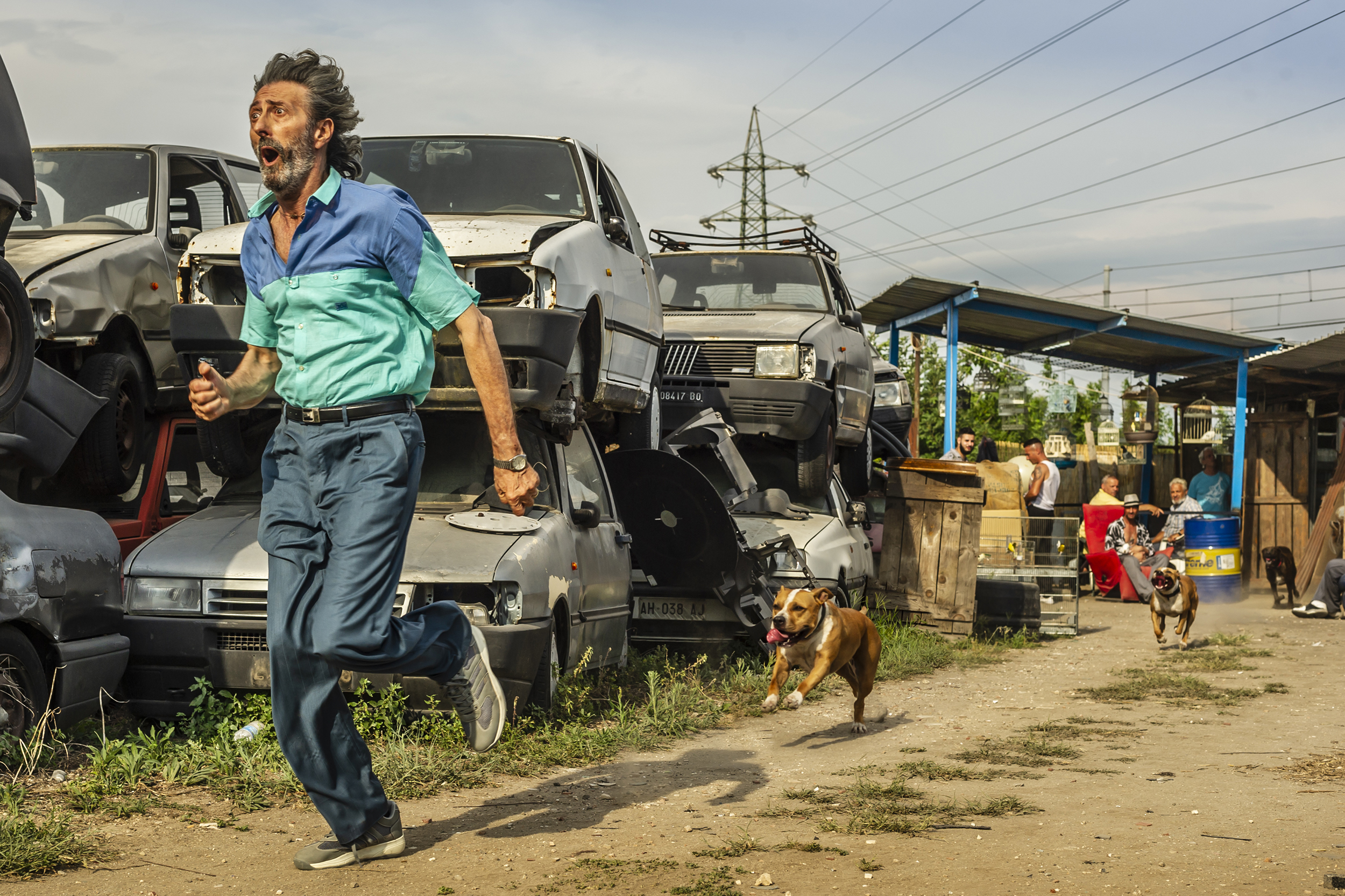 IL LADRO DI CARDELLINI
directed by Carlo Luglio – prod. Minerva Pictures, Bronx Film, PFA Films, Rai Cinema
CAST: Nando Paone, Ernesto Mahieux, Gigi De Luca, Viviana Cangiano, Lino Musella, Tonino Taiuti, Giovanni Ludeno, Yuliya Mayarchuk, Antonella Attili, Pino Mauro, Vincenzo Nemolato, Alan De Luca
In a town in the Campania hinterland, Pasquale Cardinale, an elderly forestry agent, spends his days between alcohol and video poker. He has been doing this for ten years now, ever since Adriana, his beloved wife, passed away. To pay off gambling debts, he sells the goldfinches seized from poachers to the clandestine market until, caught in the act, he is fired.
Now close to retirement, the poor man finds himself unemployed and without a salary, up to his neck in debt and harassed not only by loan sharks, but also by the bulky presence of a daughter, Grazia, an overweight singer. The former marshal therefore finds nothing better than joining a band of elderly people poachers made up of relatives, friends and fellow villagers. All old caryatids of the trade, in front of which, with his sixty-three years, he is little more than a young man.
But poaching is passion and it is known that passion does not know old age, therefore we continue to challenge the law (and fate), spreading networks, organizing small and medium-level scams, getting rich, and more often ruining, with clandestine betting linked to the song of the goldfinches.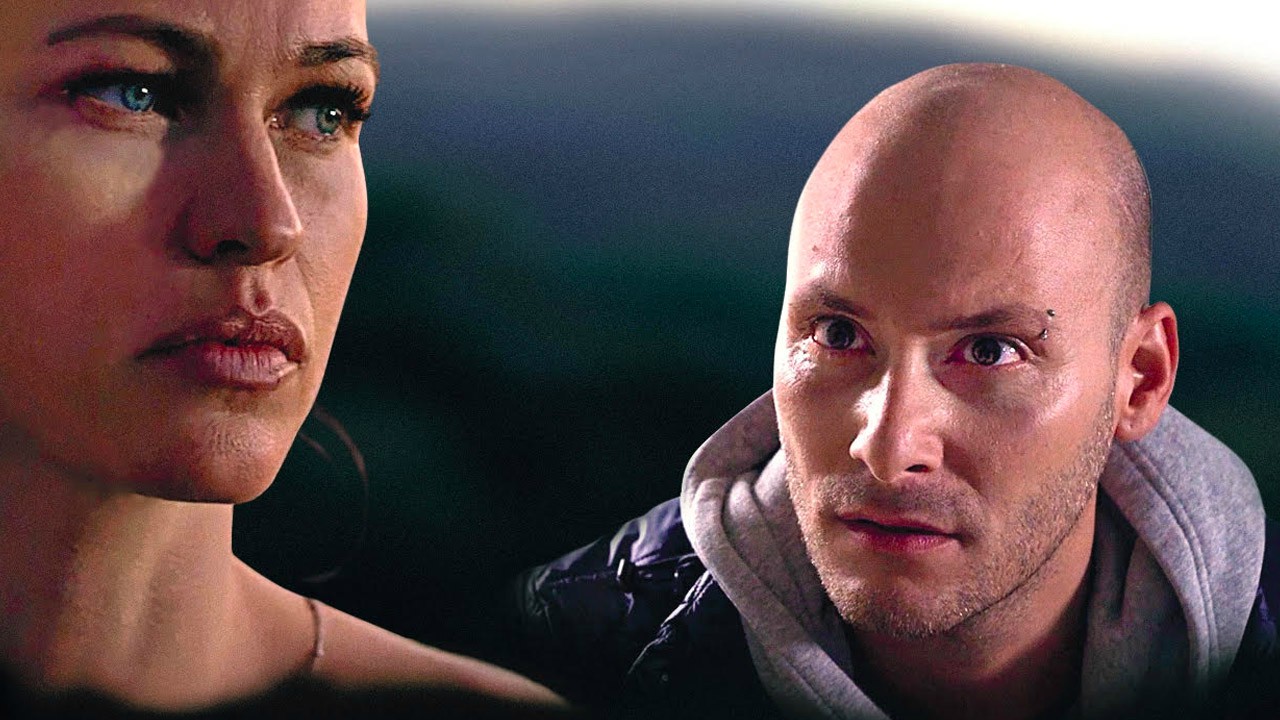 MAI PER SEMPRE
directed by Fabio Massa – prod. Goccia Film, Antracine, Vertigo Film, Nicheco Holding, Centodue service, Giustemply
CAST: Gianni Parisi, Cristina Donadio, Fabio Massa, Emiliano De Martino, Yuliya Mayarchuk, Benedetta Valanzano, Tony Campanozzi, Gianni Ferreri, Massimiliano Rossi, Massimo Bonetti, Lucia Batassa
"Never forever" is the story of Luca: a boy who could have enjoyed life, he could not have given a damn about the shady business that his father, a prestigious lawyer, practices and find some benefit. But no: he prefers to break his back in a mechanical workshop that he has been given to manage away from Naples. He also decided to give his great friend Antonio a second chance, giving him the opportunity to start over working with him in Puglia, as soon as he got out of prison.
In addition to his mother, Silvana, whom he loves deeply, another important piece with Naples is represented by Don Michele, a priest, to whom he is very attached, already a friend and confessor of his mother.
Luca is engaged to Maria, a Ukrainian woman a few years older. The two are planning the idea of ​​having a baby. Maria works illegally with an old lady who does not have enough money to regularize her position, so she finds herself unable to renew her residence permit.
But this is not the most serious problem: Livio, her ex-boyfriend, is back after having disappeared due to drug problems, and his presence is an unbearable burden.
Happiness seems to be a completed project. Evil appears, creeps and destroys …