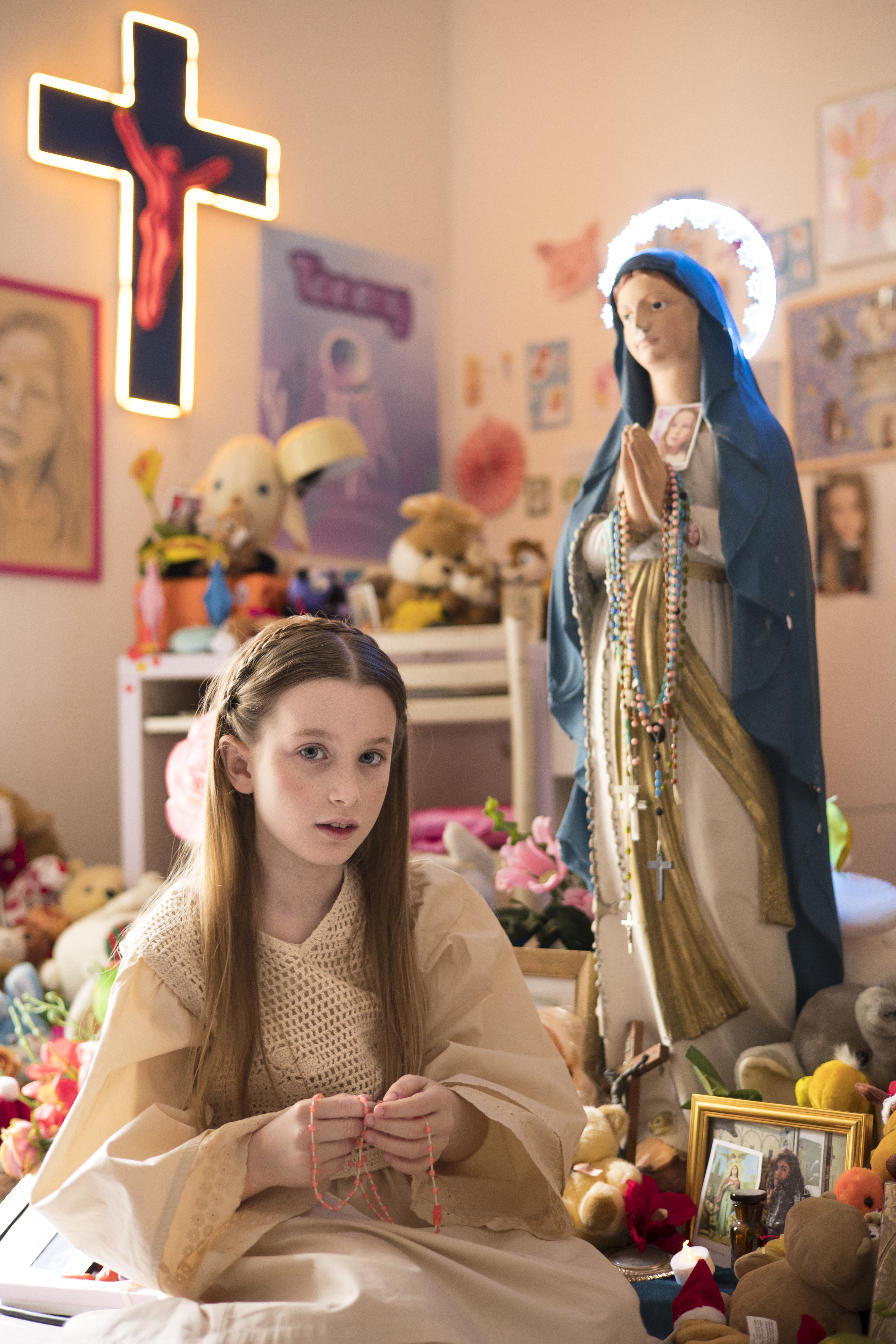 THE LITTLE HOLY
Direction : Silvia Brunelli
Production : Rain Dogs Film, Mosaicon Film, Antracine, Teatro Sanità, Academy of Fine Arts of Naples; in collaboration with Biennale College Cinema
Cast : Francesco Pellegrino, Vincenzo Antonucci, Sophia Guastaferro, Pina Di Gennaro, Gianfelice Imparato, Alessandra Mantice, Sara Ricci, Carlo Gertrude.
Synopsis : In a colorful and warm Naples, the "Santa piccola" has the tone of a bitter comedy. A story that has fairytale and dramatic features, consistent with the city in which this story is located: Naples. This is the city where the sacred and the profane mix and this film represents exactly this dimension. The warm and at times suffocating atmosphere, the color and chaos of the alleys of the center, the Vesuvius that follows you in every corner of the city, the lightness and drama will all be components of the film, overcoming that imaginary of a criminal Naples that is now it is the monothematic feature that we find in too many films and that mortify the variegated and complex world of this city. This is a story that tells of tenderness and cruelty, of the need to believe that something good and superior can happen, of the hope that something will save us from everyday life and its monotony.
"La santa piccola" is the story of Lino and Mario, two friends who grew up together and are like brothers. Lino works hard to help his mother and little sister Annaluce, to give dignity to their poverty and their simple life. Mario works in the market, and does not expect anything from life. But suddenly something changes, Annaluce becomes the saint of the neighborhood and nothing will ever be the same again. Something superior will lead them to explore life, in a path that no one would ever have imagined, that of unpredictability.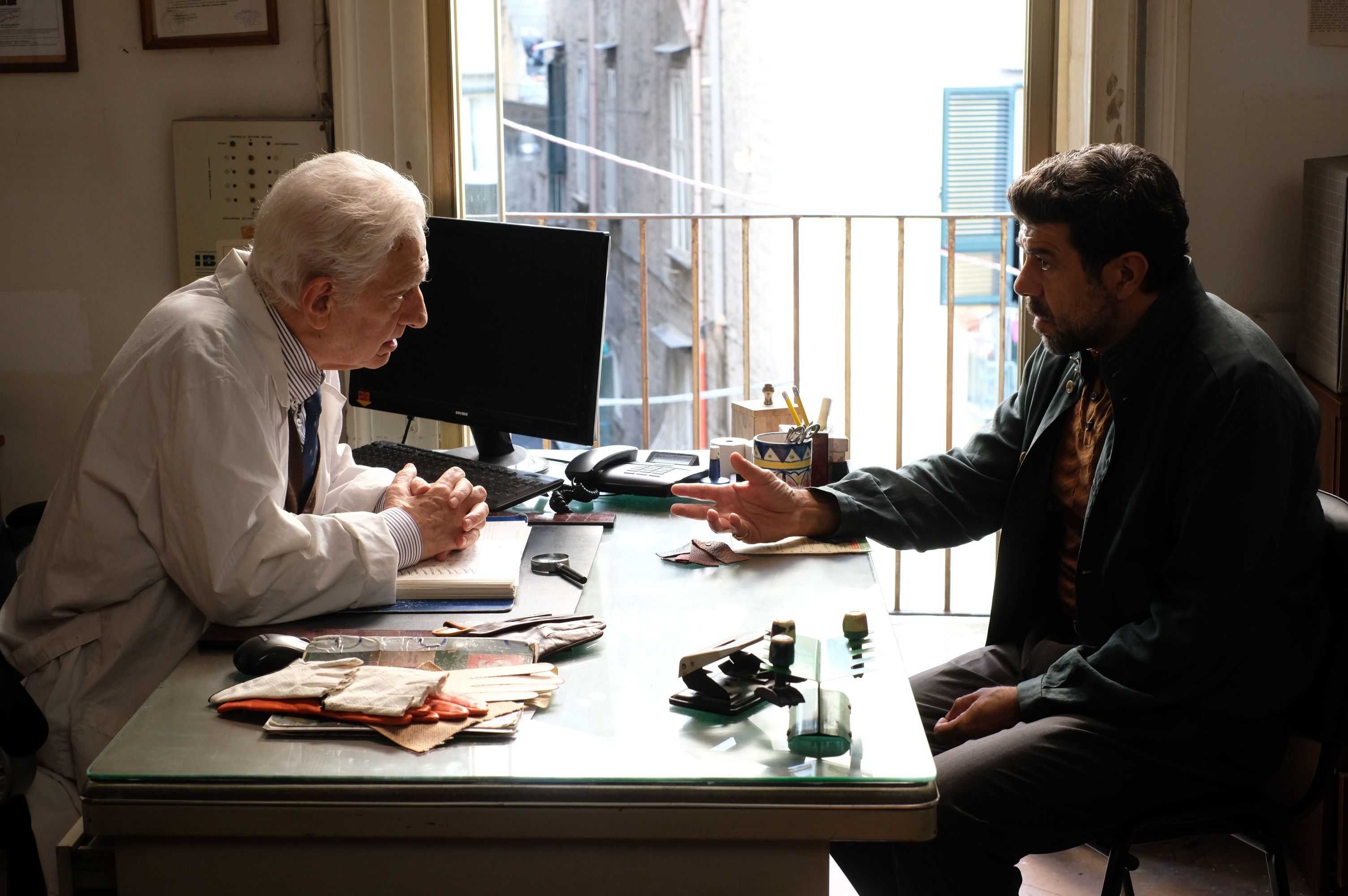 NOSTALGIA
Direction : Mario Martone
Production : Picomedia, Mad Entertainment, Rosebud Entertainment Pictures
Cast : Pierfrancesco Favino, Francesco Di Leva, Tommaso Ragno, Aurora Quattrocchi, Sofia Essaidi, Nello Mascia, Emanuele Palumbo, Artem, Salvatore Striano, Virginia Apicella, Daniela Ioia, Luciana Zazzera, Giuseppe D'ambrosio.
Synopsis : Felice Lasco returns to Naples after living for many years in Egypt to see the elderly mother he had left suddenly when he was still a boy.
In his city he gets lost among the stones of the houses and churches of the Sanità district, in the words of a language that he feels foreign, but which is in reality his own. The man seems kidnapped by a strange spell and the memories of a distant life he spent with Oreste, the best childhood friend with whom he shares a secret, burst into him. When it is evident that Naples represents a lost life for him and that he should return as soon as possible to where he came from, he is nailed by the invincible force of nostalgia.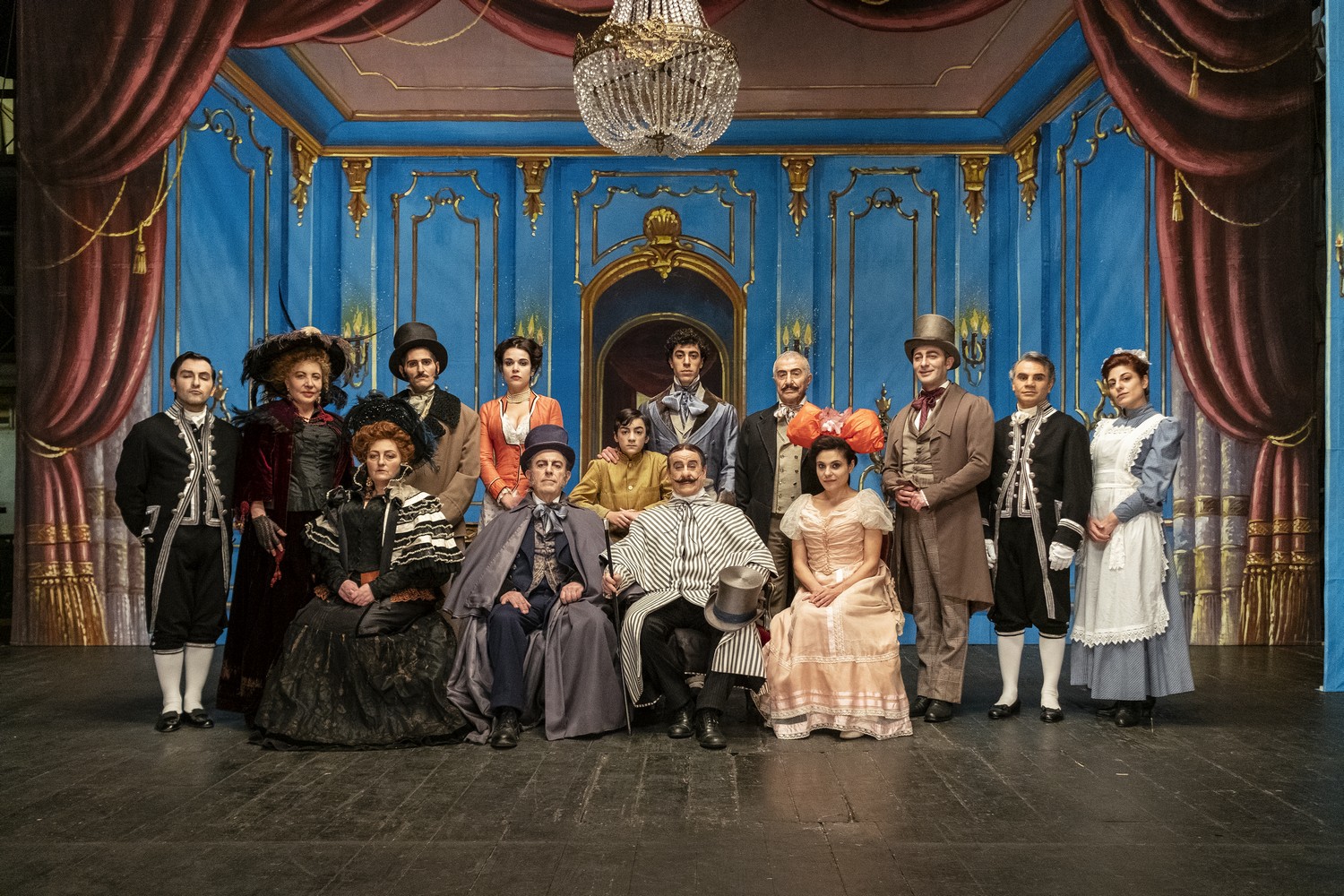 HERE I RIDO
Direction : Mario Martone
Production : Indigo Film, Rai Cinema, Tornasol
Cast : Toni Servillo, Maria Nazionale, Cristiana Dell'anna, Antonia Truppo, Eduardo Scarpetta, Roberto De Francesco, Lino Musella, Paolo Pierobon, Giovanni Mauriello, Chiara Baffi, Roberto Caccioppoli, Lucrezia Guidone, Elena Ghiaurov , Gigio Morra, Gianfelice Imparato, Iaia Forte.
Synopsis : At the beginning of the 1900s, in the Naples of the Belle Époque, theaters and cinemas shine.
The great comedian Eduardo Scarpetta is the king of the box office. The success made him a very rich man: of humble origins he established himself thanks to his comedies and the mask of Felice Sciosciammocca who supplanted Pulcinella in the heart of the Neapolitan public. The theater is his life and his whole family nucleus gravitates around the theater, made up of wives, companions, lovers, legitimate and illegitimate children including Titina, Eduardo and Peppino De Filippo. At the height of his success Scarpetta allows himself what will prove to be a dangerous gamble. He decides to make the parody of The Daughter of Iorio, a tragedy by the greatest Italian poet of the time, Gabriele D'Annunzio. On the evening of the debut in the theater, an uproar breaks out: the comedy is interrupted by screams, whistles and insults raised by the poets and playwrights of the new generation who cry out to scandal and Scarpetta ends up being denounced for plagiarism by D'Annunzio himself. Thus begins the first historic copyright lawsuit in Italy. The years of the trial will be exhausting for him and for the whole family, so much so that the delicate balance that held her together seems on the verge of dissolving. Everything in Scarpetta's life seems to be shattered, but with a great actor's number he will be able to challenge the fate that wanted him lost and will win his last game.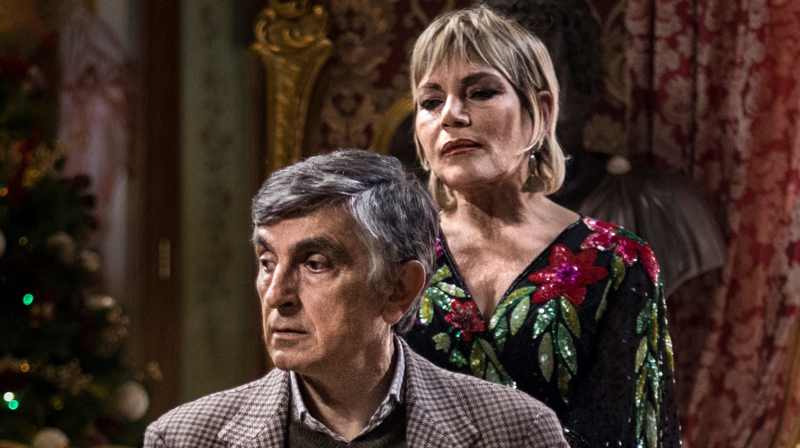 WITH ALL YOUR HEART
Direction : Vincenzo Salemme
Production : Who's on Scene, Medusa Film
Cast : Vincenzo Salemme, Serena Autieri, Cristina Donadio, Maurizio Casagrande, Antonio Guerriero, Sergio D'Auria, Andrea Di Maria, Gennaro Guazzo, Ciro Capano, Vincenzo Borrino, Rodolfo Corsato, Gino Rivieccio, Marcello Romolo .
Synopsis : The story tells of a Latin and Greek teacher, Ottavio Camaldoli, a very honest and kind man, who often passes in the eyes of others for being too naive. Ottavio is forced every day to suffer minor abuses by colleagues, students and even family members. This condition of his "fool", however, disappears when the man undergoes a heart transplant. The organ that is replaced belonged to a criminal, known as "'O Barbiere". Octavian begins, immediately after the intervention, to manifest different attitudes and characters, if not in contrast with those held for a lifetime.
Science denies that heart transplantation can bring elements of the donor into the patient, yet the Barber's mother, Donna Carmela, is convinced that the child lives through the body of Professor Camaldoli. What will happen to Octavian and above all is he still or has he turned into his delinquent donor?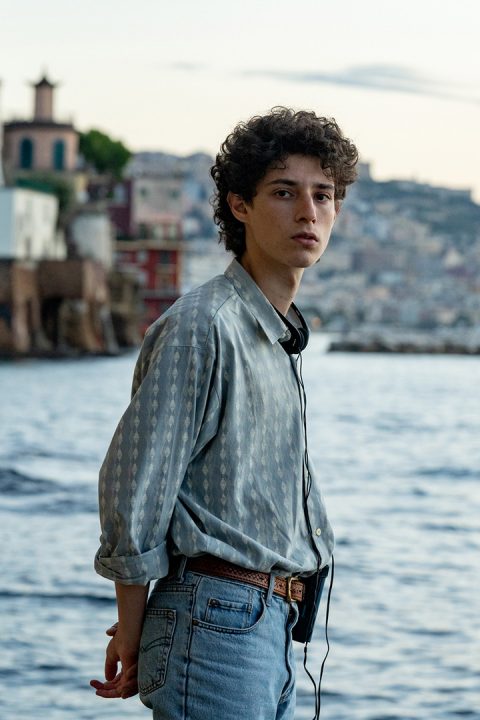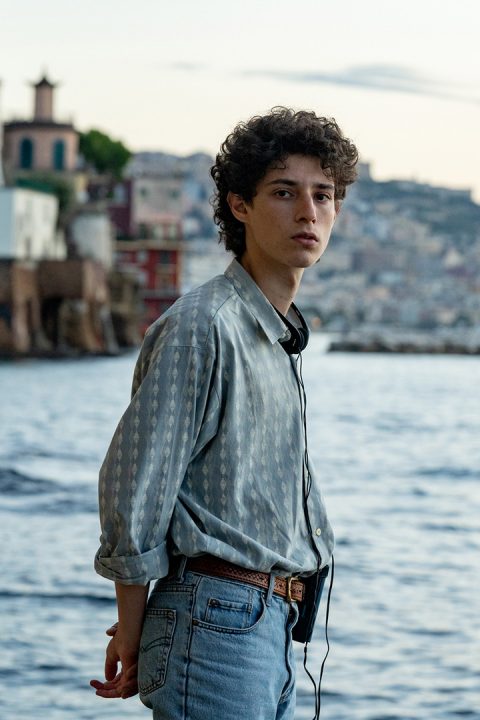 IT WAS THE HAND OF GOD
Direction : Paolo Sorrentino
Production : The Apartment, a Fremantle group company
Cast : Filippo Scotti, Toni Servillo, Teresa Saponangelo, Marlon Joubert, Luisa Ranieri, Renato Carpentieri, Massimiliano Gallo, Betti Pedrazzi, Biagio Manna, Ciro Capano, Enzo Decaro, Lino Musella, Sofya Gershevich, Dora Romano .
Synopsis : From the Oscar-winning director and screenwriter Paolo Sorrentino, the story of a boy in the tumultuous Naples of the 1980s. A story full of unexpected joys, such as the arrival of football legend Diego Maradona, and an equally unexpected tragedy. But fate plots behind the scenes and joy and tragedy intertwine, indicating the way to Fabietto's future. Sorrentino returns to his hometown to tell his most personal story, a tale of destiny and family, sport and cinema, love and loss.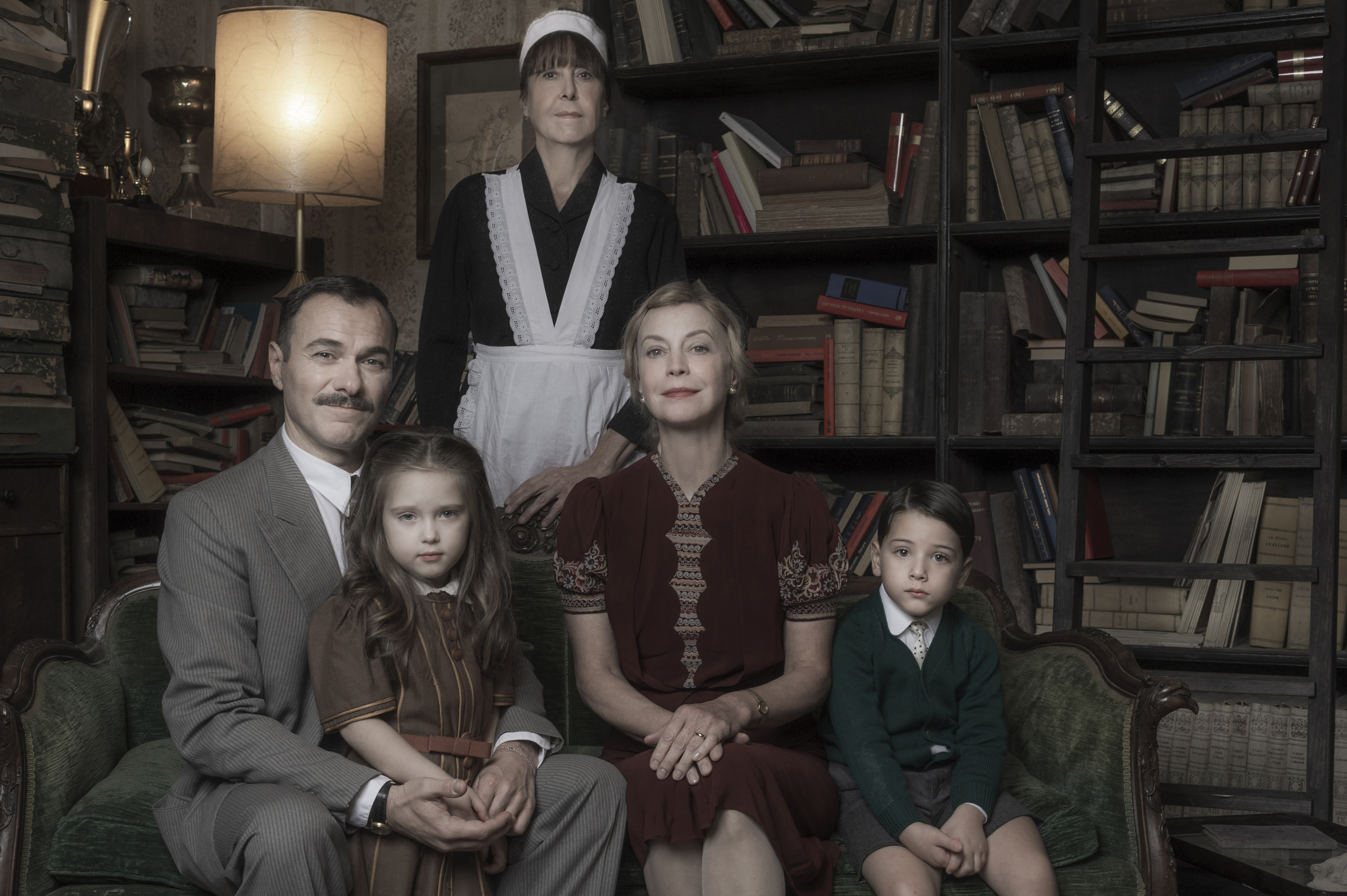 THE GREAT SILENCE
Direction : Alessandro Gassman
Production : Paco Cinematografica, Agresywna Banda
Cast : Massimiliano Gallo, Margherita Buy, Marina Confalone, Antonia Fotaras, Emanuele Linfatti.
Synopsis : Villa Primic, once a luxurious mansion, now a creaky mansion that looks like something out of a ghost tale, has been put up for sale. A painful decision, taken by Mrs. Primic, Rose, and shared by the two heirs of the dilapidated fortune of the family, Massimiliano and Adele: the only one who is not at all happy is the head of the family, Valerio, who will discover that he has never really met his parents. loved ones and, perhaps, not even himself, to the point of reaching the bitter awareness that living does not mean being alive.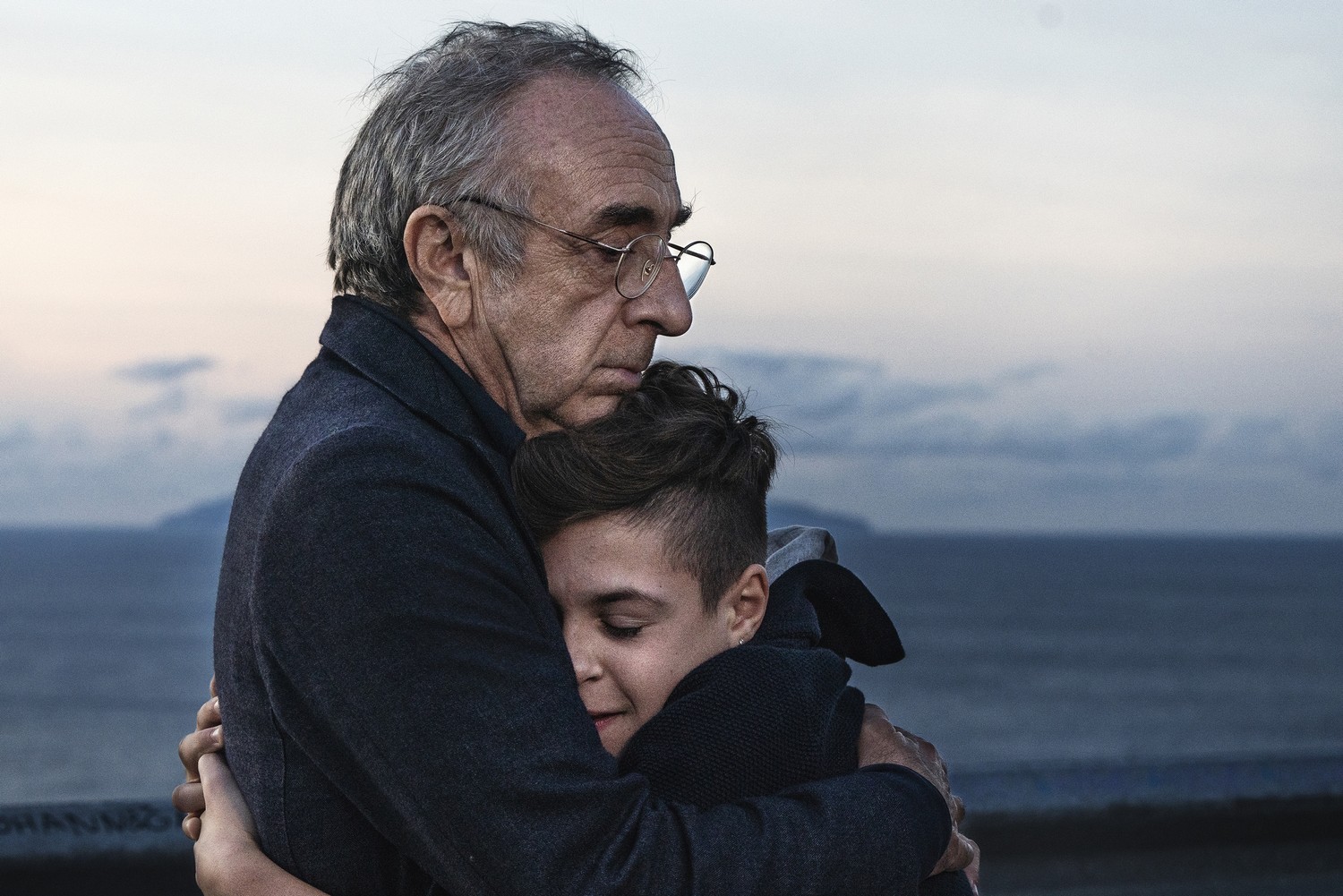 THE HIDDEN CHILD
Direction : Roberto Andò
Production : Bibi Film, Rai Cinema
Cast : Silvio Orlando, Giuseppe Pirozzi, Lino Musella, Imma Villa, Sasà Striano, Tonino Taiuti, Martina Lampugnani, Alfonso Postiglione, Claudio Di Palma, Sergio Basile, Enzo Casertano, Francesco Di Leva, Gianfelice Imparato, with the extraordinary participation of Roberto Herlitzka.
Synopsis : Gabriele Santoro lives in a popular district of Naples and holds the chair of piano at the San Pietro a Majella Conservatory.
One morning, while he is shaving his beard, the postman rings the intercom to warn him that there is a package, he opens the door and, before welcoming him, runs to wash his face. In that short space of time, a ten-year-old boy sneaks into his apartment and hides in it.
"Il maestro" – as they call him in the neighborhood – will only notice it late in the evening. When this happens, he will recognize in the intruder, Ciro, a child who lives with his parents and siblings in the attic of his own building. When asked about the reason for his escape, Ciro does not speak. Despite this, the master instinctively decides to hide it at home, engaging in a singular, and tenacious, challenge to Ciro's enemies.
He will soon discover that the child is the son of a Camorra man and that, as happens to those who had to deny their childhood early on, Ciro ignores the alphabet of feelings. Silent, cultured, solitary, the piano teacher is a man of hidden, secret passions. It will be up to him the affective weaning of this child who has escaped a destiny already written. A risky game in which, after an initial hesitation, Gabriele Santoro throws himself without brakes.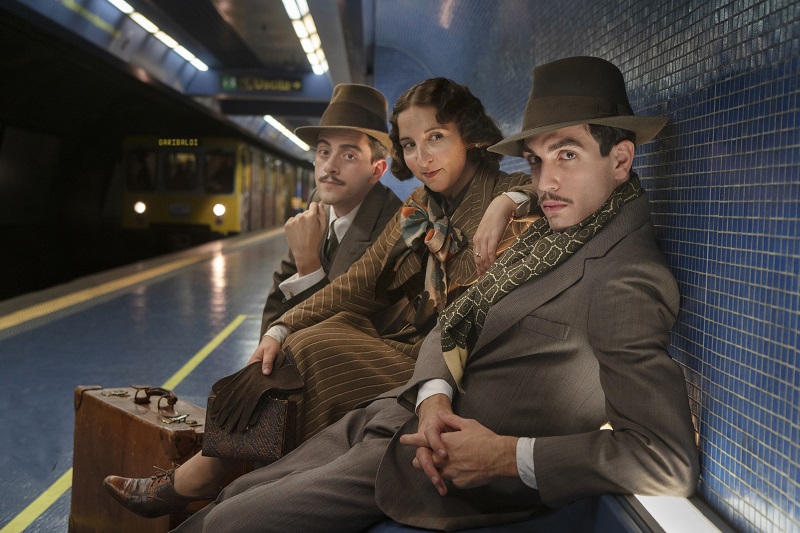 I FRATELLI DE FILIPPO
Direction : Sergio Rubini
Production : Pepito Produzioni, Rai Cinema
Cast : Mario Author, Domenico Pinelli, Anna Ferraioli Ravel, Biagio Izzo, Susy Del Giudice, Marisa Laurito, Marianna Fontana, Maurizio Casagrande, Giovanni Esposito, Nicola Di Pinto, Augusto Zucchi, Lucianna De Falco, Maurizio Micheli, Vincenzo Salemme, Giancarlo Giannini.
Synopsis : It is the beginning of the twentieth century, the three brothers Peppino, Titina and Eduardo, live with their beautiful and young mother, Luisa De Filippo. There is no father in the family, or rather he hides in the shoes of "uncle" Eduardo Scarpetta, the most famous, rich and acclaimed actor and playwright of his time. Scarpetta, while not recognizing the three natural children, introduced them to the world of theater as children.
On the death of the great actor, his legitimate children share his inheritance, while Titina, Eduardo and Peppino are entitled to nothing. To the three young men, however, "uncle" Scarpetta passed on a special gift, his great talent, which instead did not touch his legitimate son Vincenzo, also an actor and playwright, who became the owner of his father's company. The redemption from the painful family history passes through the formation of the trio De Filippo, a dream cherished for years by Eduardo and his brothers and finally realized, overcoming difficulties and conflicts.
That of the De Filippo is the story of a family wound that turns into art. And of three young people who, by joining forces, give life to a completely new way of telling reality with a look that reaches into the future.