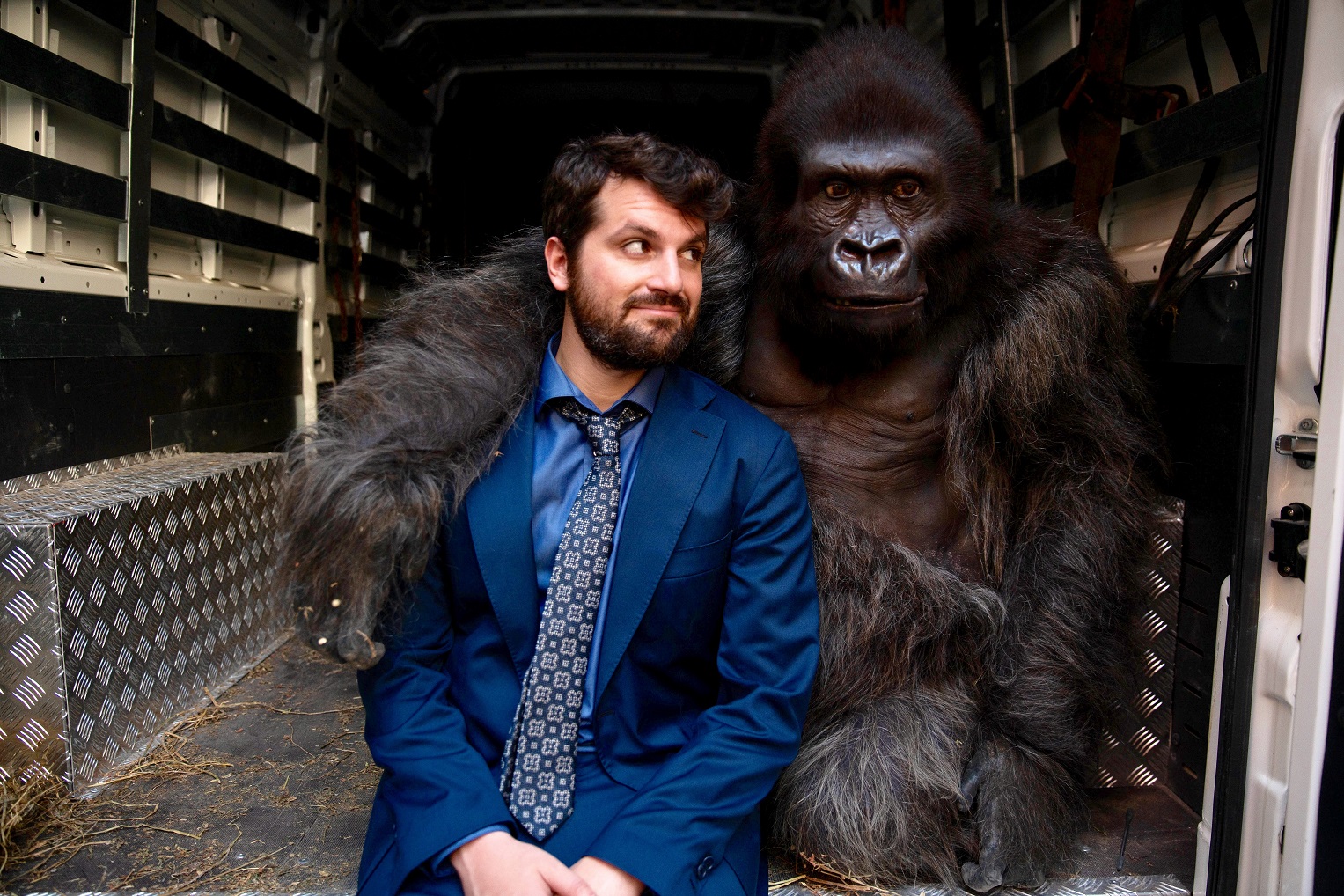 ATTENTI AL GORILLA
Directed by: Luca Miniero
With: Frank Matano, Cristiana Capotondi, Lillo Petrolo, Francesco Scianna, Diana Del Bufalo, Claudio Bisio, Ernesto Mahieux, Massimo Di Lorenzo, Ambra Ferrone, Giada Ferrone
Production: Wildside, Warner Bros. Entertainment Italia
Distribution: Warner Bros. Pictures
How does it feel if you suddenly find yourself sharing the house with the most intelligent of animals: a gorilla? Lorenzo (Frank Matano), a failed lawyer, knows it well, and to recover his family's esteem and his wife's love he decides to sue the city's zoo. Obviously he wins but he must take the primate home. And living with Lorenzo is not an easy thing … to try to believe. An irreverent and exhilarating reflection on the craziest family in the world, seen from the eyes of a tough, wise and funny guy like our gorilla. And don't call it an offending animal!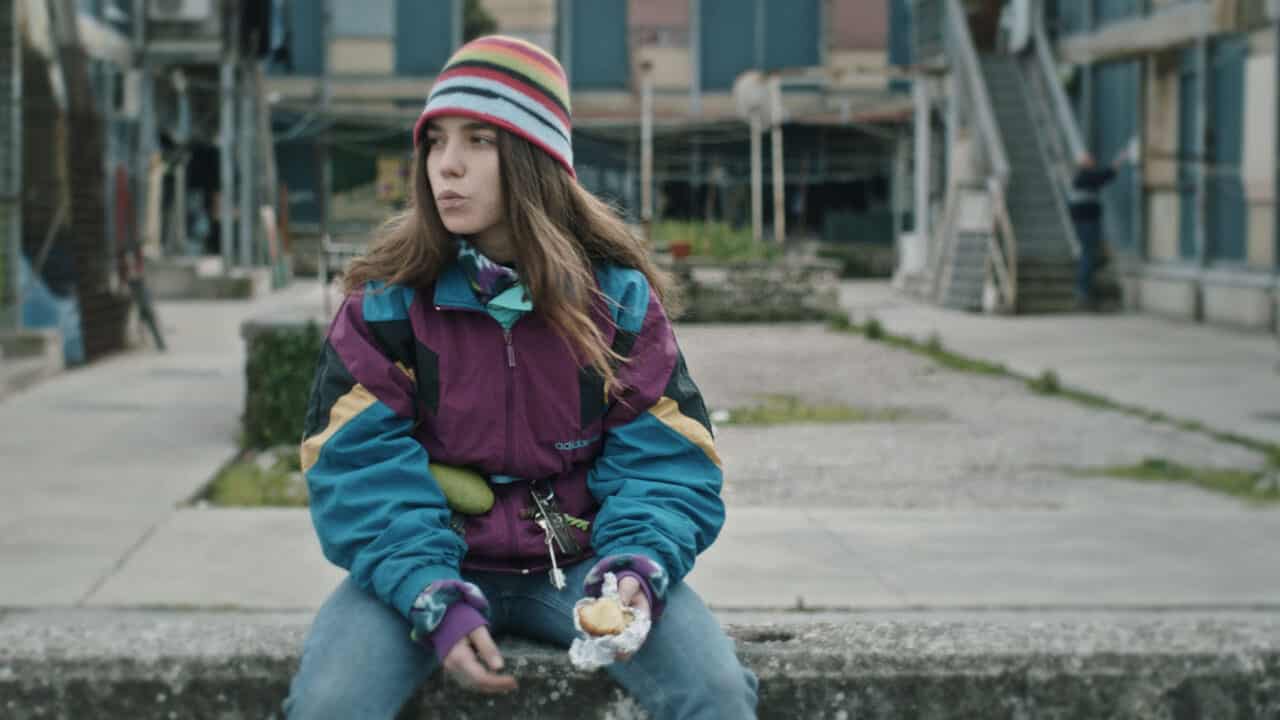 NEVIA
Directed by: Nunzia De Stefano
With: Virginia Apicella, Pietra Montecorvino, Rosi Franzese, Pietro Ragusa, Franca Abategiovanni, Simone Borelli, Lola Bello, Gianfranco Gallo
Production: Archimede, Rai Cinema, with the contribution of the MiBAC
Nevia is 17: too many for the place where she lives and where she grew up before she was a child. Minute and unripe, she is a stubborn teenager, raised with her grandmother Nanà, Aunt Lucia and her younger sister, Enza, in the Ponticelli container field. Nevia tries to be respected in a world where being born a woman offers no opportunity, on the contrary: she knows it, and she protects herself from that femininity that hangs over her by hiding herself in sporting clothes and behind a rebellious attitude. His days pass all the same, between small jobs and great responsibilities, the contrasts with his grandmother and tenderness for his sister. Until one day the arrival of a circus bursts into the girl's everyday life, offering her an unexpected possibility.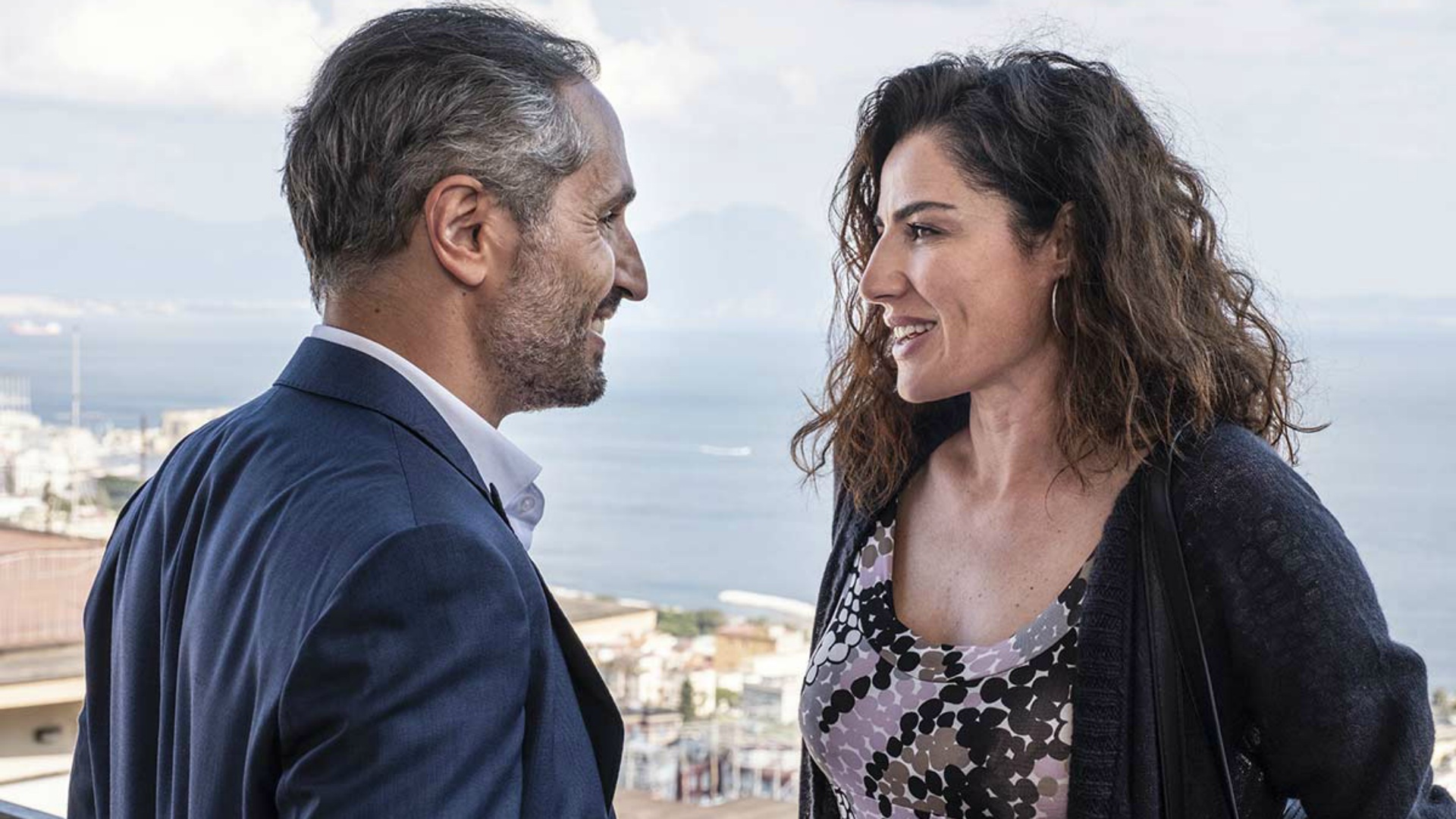 LA VITA SEGRETA DI MARIA CAPASSO
Directed by: Salvatore Piscicelli
With: Luisa Ranieri, Daniele Russo, Luca Saccoia, Antonio De Matteo, Nello Mascia, Marcella Spina, Roberta Spagnuolo, Antonella Stefanucci, Ciro Capano, Gabriele Guerra, Anna de Nitto, Mario Aterrano
Production: Palomar, Mad Entertainment executive production
Distribution: Vision Distribution
Along the river runs the time of Mary, the hood on her head and the resolute step. An existence spent one day at a time, without dreams or desires, to take care of his mother and at the service of a jeweled madame. Together with her brave-eyed pitbull, Maria takes pregnant women to the river, in what appears to be an endless purgatory. it is to this woman that one day hope will return to visit, in its most ancestral and powerful form, as miraculous as life itself. Because remaining human has always been the greatest of revolutions.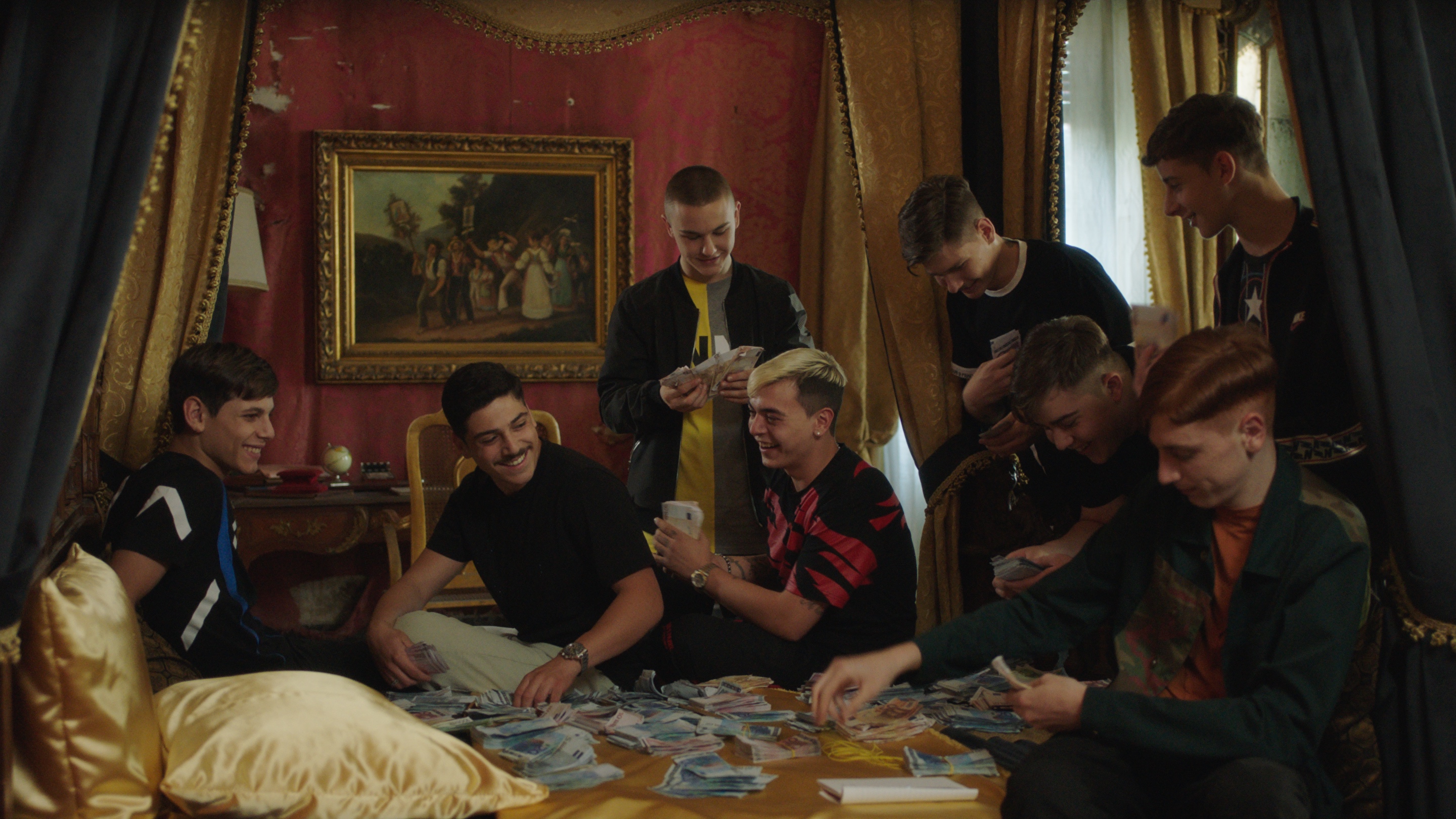 LA PARANZA DEI BAMBINI
Directed by: Claudio Giovannesi
With: Francesco Di Napoli, Ar Tem, Alfredo Turitto, Ciro Pellecchia, Ciro Vecchione, Mattia Piano Del Balzo, Viviana Aprea, Pasquale Marotta, Carmine Pizzo, Luca Nacarlo, Renato Carpentieri
Producers: Carlo Degli Esposti, Nicola Serra
Production: Palomar, Wild Bunch, Elle Driver, Vision Distribution
Distribution: Vision Distribution
Naples 2018. Sixteen-year-olds Nicola, Tyson, Biscottino, Lollipop, O'Russ, Briatò want to make money, buy designer clothes and new scooters. They play with weapons and ride scooters to conquer power in the Rione Sanità. With the illusion of bringing justice to the neighborhood, they pursue good through evil. They are like brothers, they do not fear prison or death, and they know that the only possibility is to play with everything, immediately. In the unconsciousness of their age they live in war and the criminal life will lead them to an irreversible choice: the sacrifice of love and friendship.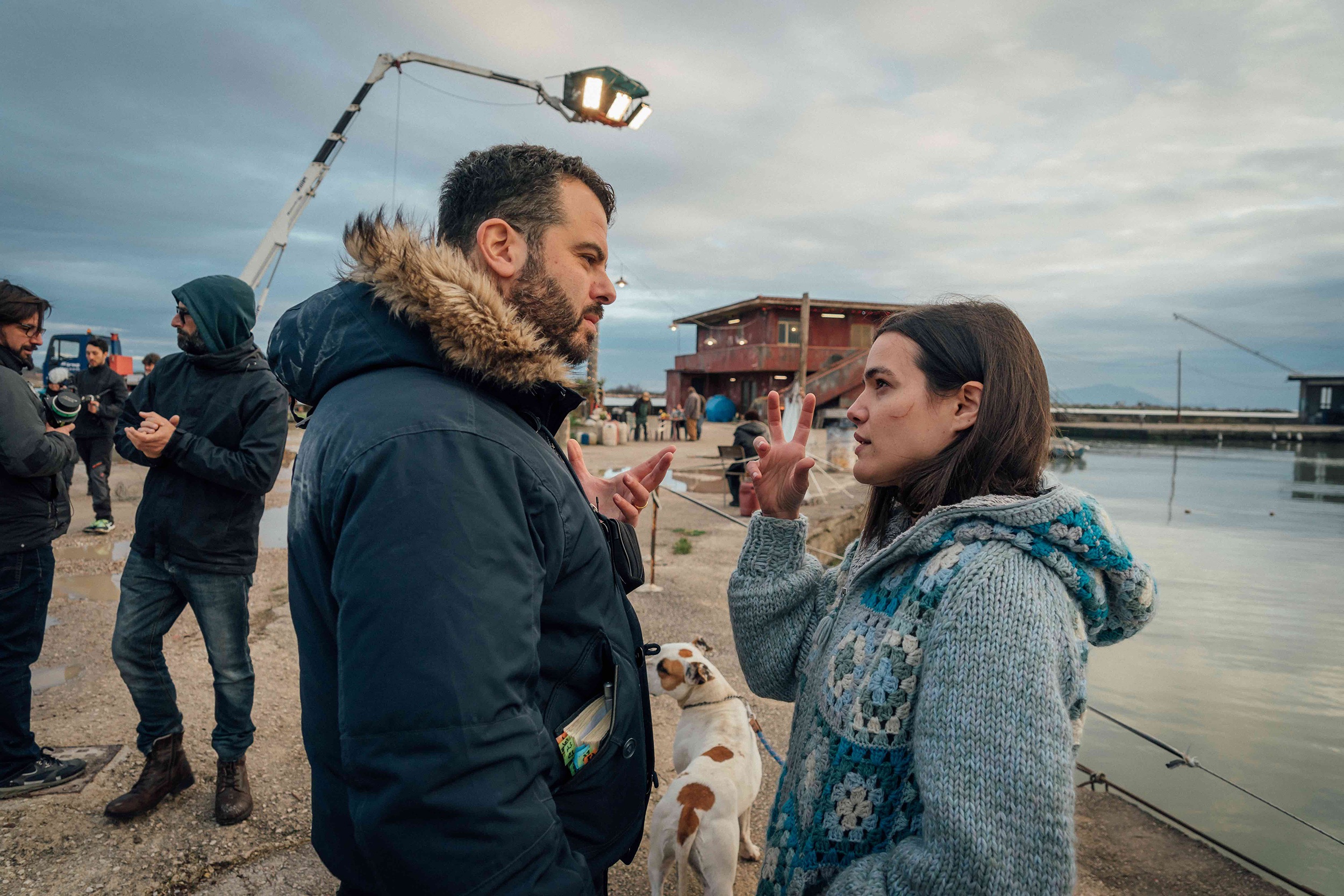 IL VIZIO DELLA SPERANZA
Directed by: Edoardo De Angelis
With: Pina Turco, Massimiliano Rossi, Marina Confalone, Cristina Donadio, Marcello Romolo
Manufacturers: Attilio De Razza, Pierpaolo Verga
Production: O'Groove, Tramp Ltd
Distribution: Medusa Film
Along the river runs the time of Mary, the hood on her head and the resolute step. An existence spent one day at a time, without dreams or desires, to take care of his mother and at the service of a jeweled madame. Together with her brave-eyed pitbull, Maria takes pregnant women to the river, in what appears to be an endless purgatory. it is to this woman that one day hope will return to visit, in its most ancestral and powerful form, as miraculous as life itself. Because remaining human has always been the greatest of revolutions.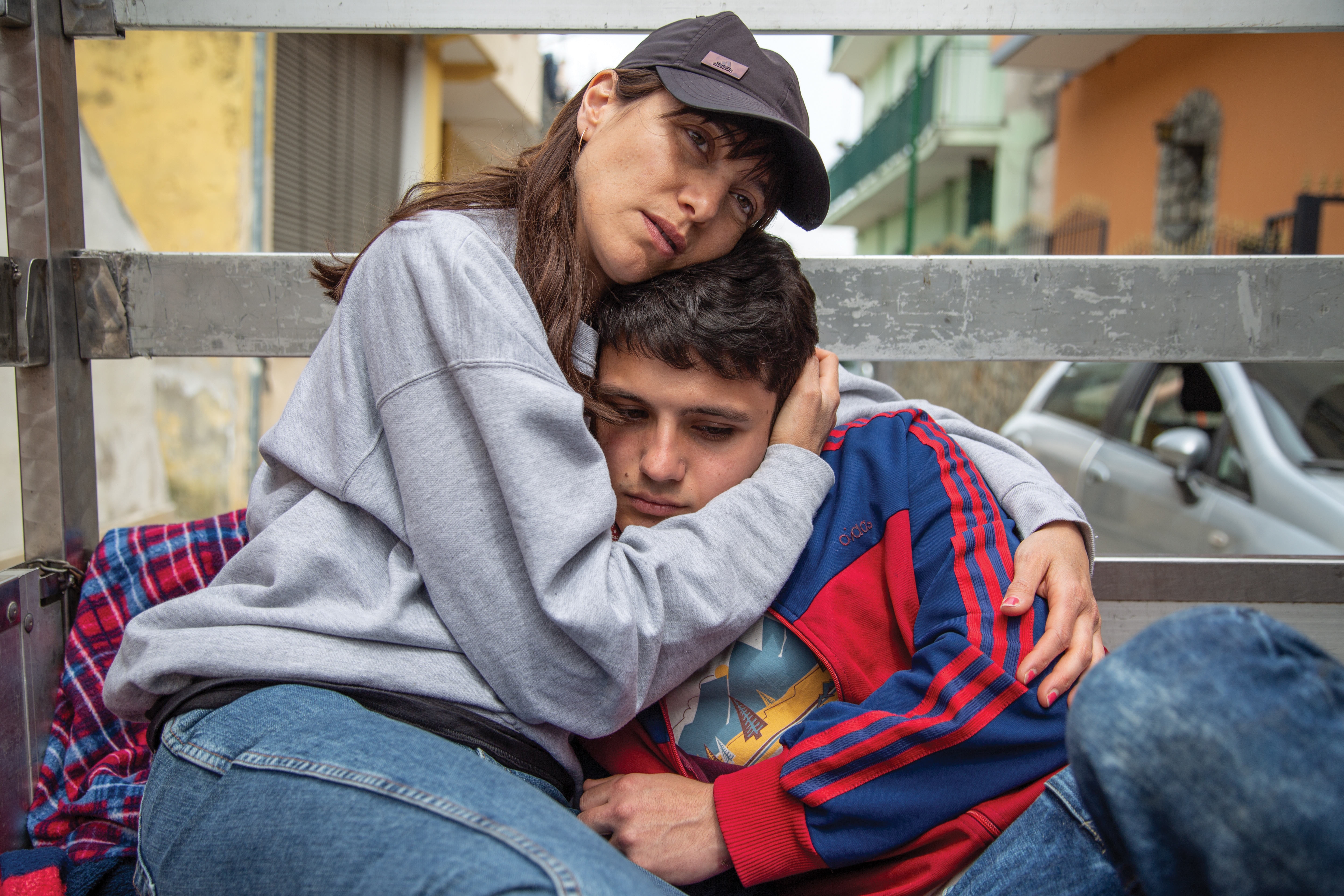 UN GIORNO ALL'IMPROVVISO
Directed by: Ciro D'Emilio
With: Anna Foglietta, Giampiero De Concilio, Massimo De Matteo, Giuseppe Cirillo, Lorenzo Sarcinelli, Biagio Forestieri, Fabio De Caro, Franco Pinelli
Production: Lungta Film, Rai Cinema
Distribution: No.Mad Entertainment srl
Antonio is seventeen and a dream: to be a footballer in a great team. He lives in a small town in a province of Campania, a land where getting by isn't always that easy. Making the situation even more complex is the beautiful Miriam, a sweet but highly problematic mother whom he loves more than any other person in the world. In addition, Carlo, Antonio's father, abandoned them when he was very young and Miriam is obsessed with rebuilding her family.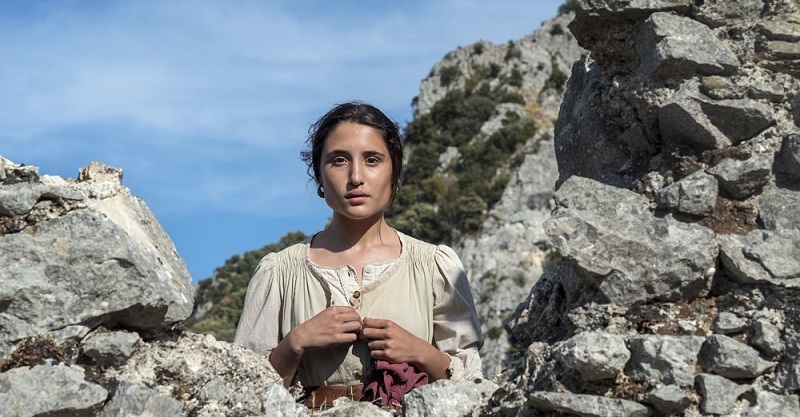 CAPRI REVOLUTION
Directed by: Mario Martone
With: Marianna Fontana, Reinout Scholten van Aschat, Antonio Folletto, Jenna Thiam, Lola Klamroth, Ludovico Girardello, Gianluca Di Gennaro, Maximilian Dirr, Donatella Finocchiaro, Eduardo Scarpetta
Production: Indigo Film, Path Pictures, Rai Cinema
Distribution: 01 Distribution
We are in 1914, Italy is about to enter the war. A municipality of young northern Europeans has found on the island of Capri the ideal place for their research in life and art. But the island has its own strong identity, which is embodied in a girl, a capraia whose name is Lucia (Marianna Fontana). The film tells the encounter between Lucia, the municipality led by Seybu (Reinout Scholten van Aschat) and the young doctor of the town (Antonio Folletto). It tells of a unique island in the world, the dolomitic mountain plunged into the waters of the Mediterranean which at the beginning of the twentieth century attracted like a magnet anyone who felt the thrust of utopia and cultivated ideals of freedom, like the Russians who, exiled in Capri , they were preparing for the revolution.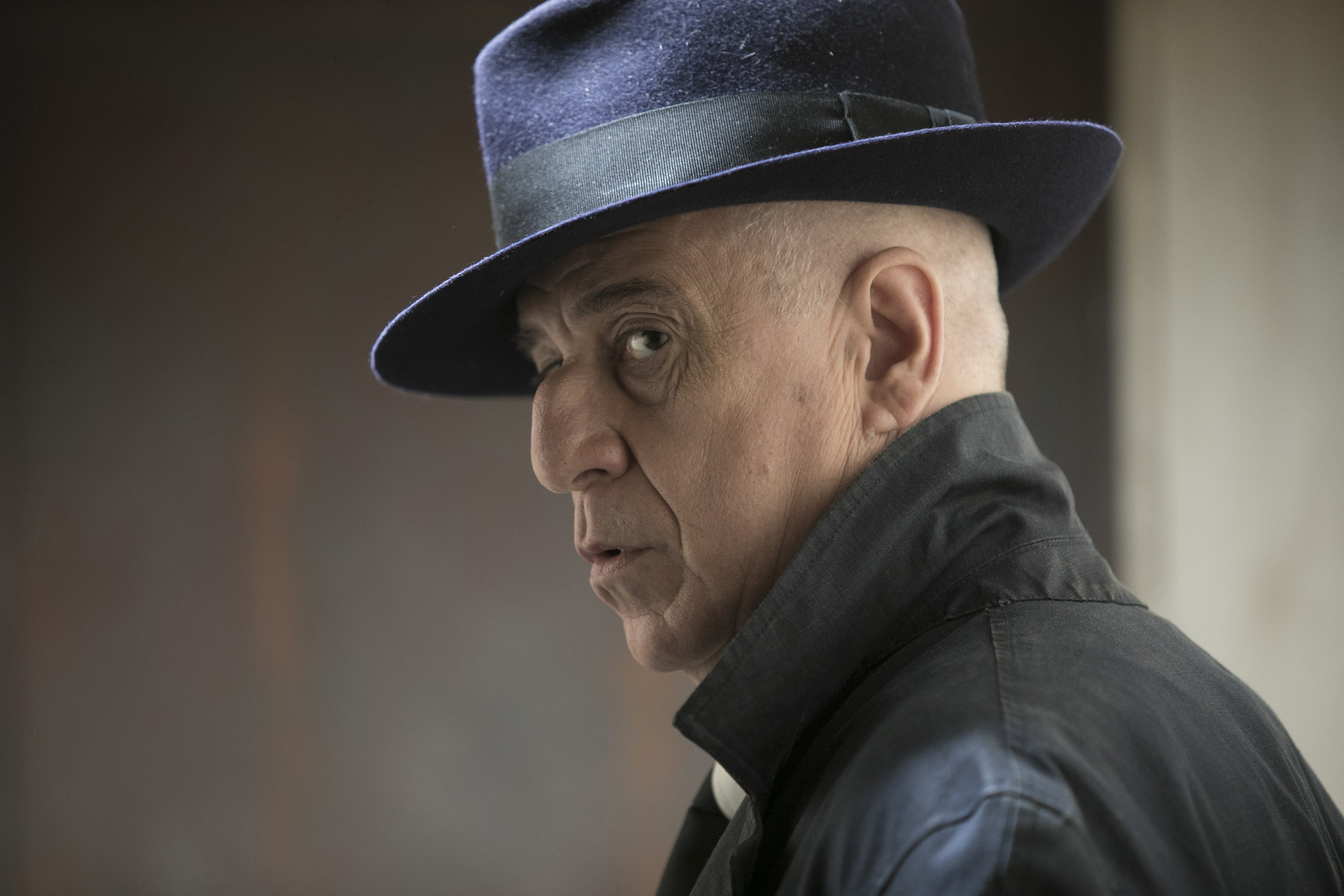 5 E' IL NUMERO PERFETTO
Directed by: Igor Tuveri aka Igort
With:: Toni Servillo, Valeria Golino, Carlo Buccirosso, Iaia Forte, Giovanni Ludeno, Lorenzo Lancellotti, Vincenzo Nemolato, Manuela Lamanna, Angelo Curti, Emanuele Nocerino, Mimmo Borrelli, Nello Mascia, Emanuele Valenti, Gigio Morra, Marcello Romolo, Igor Tuveri aka Igort, Rocco Giordano, Edoardo Sorgente, Anna Tuveri
Production: Marina Marzotto, Mattia Oddone, Elda Ferri, Peter De Maegd, Antoine de Clermont-Tonnerre, Raphael Berdugo, Jan Hameeuw, Tom Hameeuw
Distribution: Propaganda Italy, Jean Vigo Italy, Potemkino, Mact Productions, Nour Films, with the contribution of the MiBAC, with the support of Regione Campania
Peppino Lo Cicero, retired second-class Camorrist, returns to the track after the murder of his son. This tragic event triggers a series of violent actions and reactions but it is also the spark to start a new life. A small Neapolitan fresco in seventies Italy. 5 is the perfect number is the story of a betrayed friendship, but also of a second opportunity and a rebirth.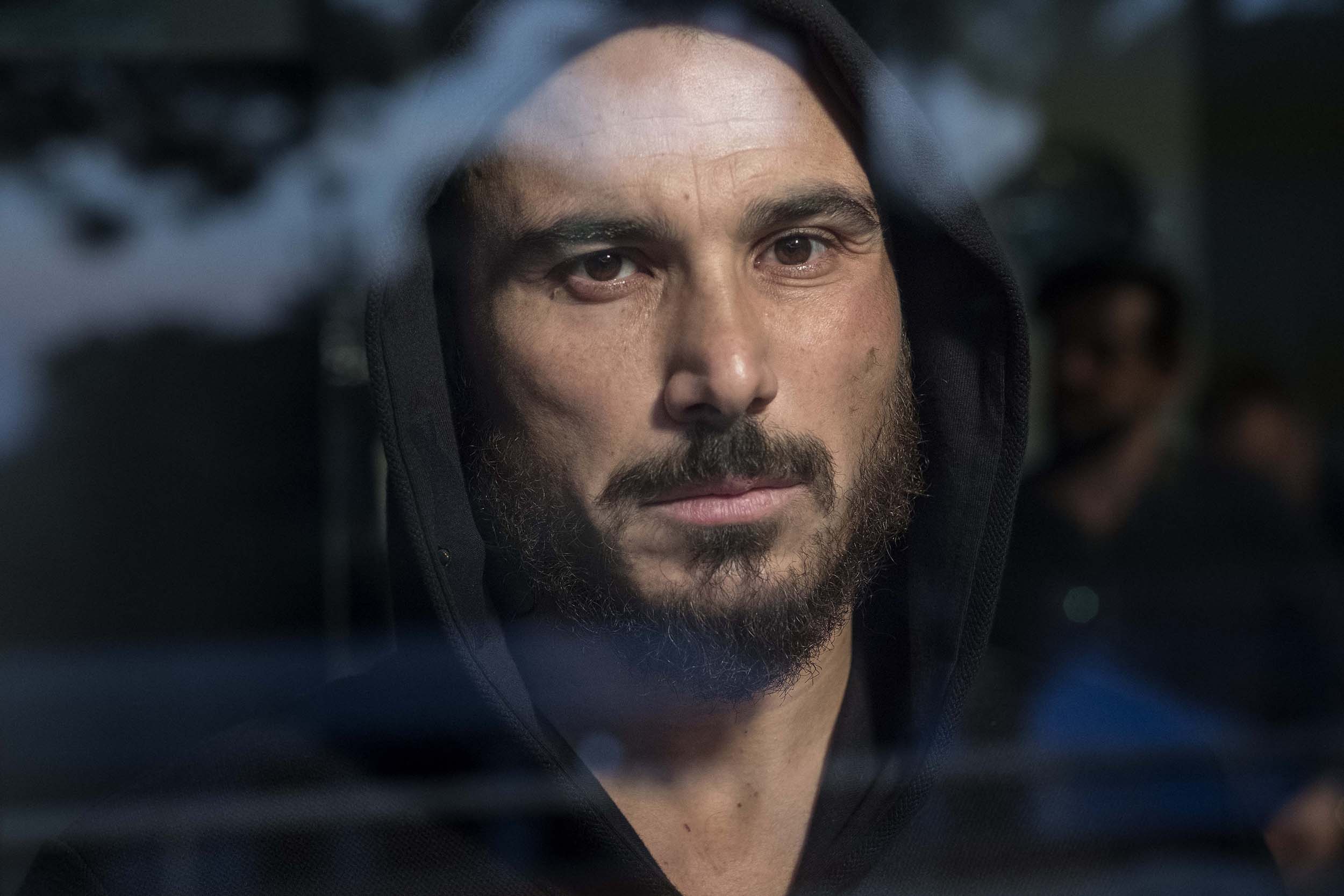 IL SINDACO DEL RIONE SANITA'
Directed by: Mario Martone
With:: Francesco Di Leva, Massimiliano Gallo, Roberto De Francesco, Adriano Pantaleo, Daniela Ioia, Giuseppe Gaudino, Gennaro Di Colandrea, Lucienne Perreca, Salvatore Presutto, Viviana Cangiano, Ernesto Mahieux, Domenico Esposito, Ralph P, Armando De Giulio, Daniele Baselice, Morena Di Leva
Production: Indigo Film, Rai Cinema, Malia, with the support of Regione Campania, with the collaboration of the Campania Region Film Commission
Naples, today. Antonio Barracano "settles the matter" and solves problems: the "ignorant" who do not have saints in heaven turn to him to intercede on their behalf and Barracano, nicknamed "the mayor", willingly acts as mediator, on the strength of his reputation and the fear he knows how to strike even in the most hardened criminals of the Sanità district. One after the other, he is presented with two guappi who "shot themselves" (almost) by mistake, a family man who was tried by a usurer, and the son of a baker who disinherited the progeny. And the "mayor" puts everything (and everyone) in place, exposing himself in first person, in memory of the injustices suffered as a boy, when he was a victim of the "cunning that eats ignorance".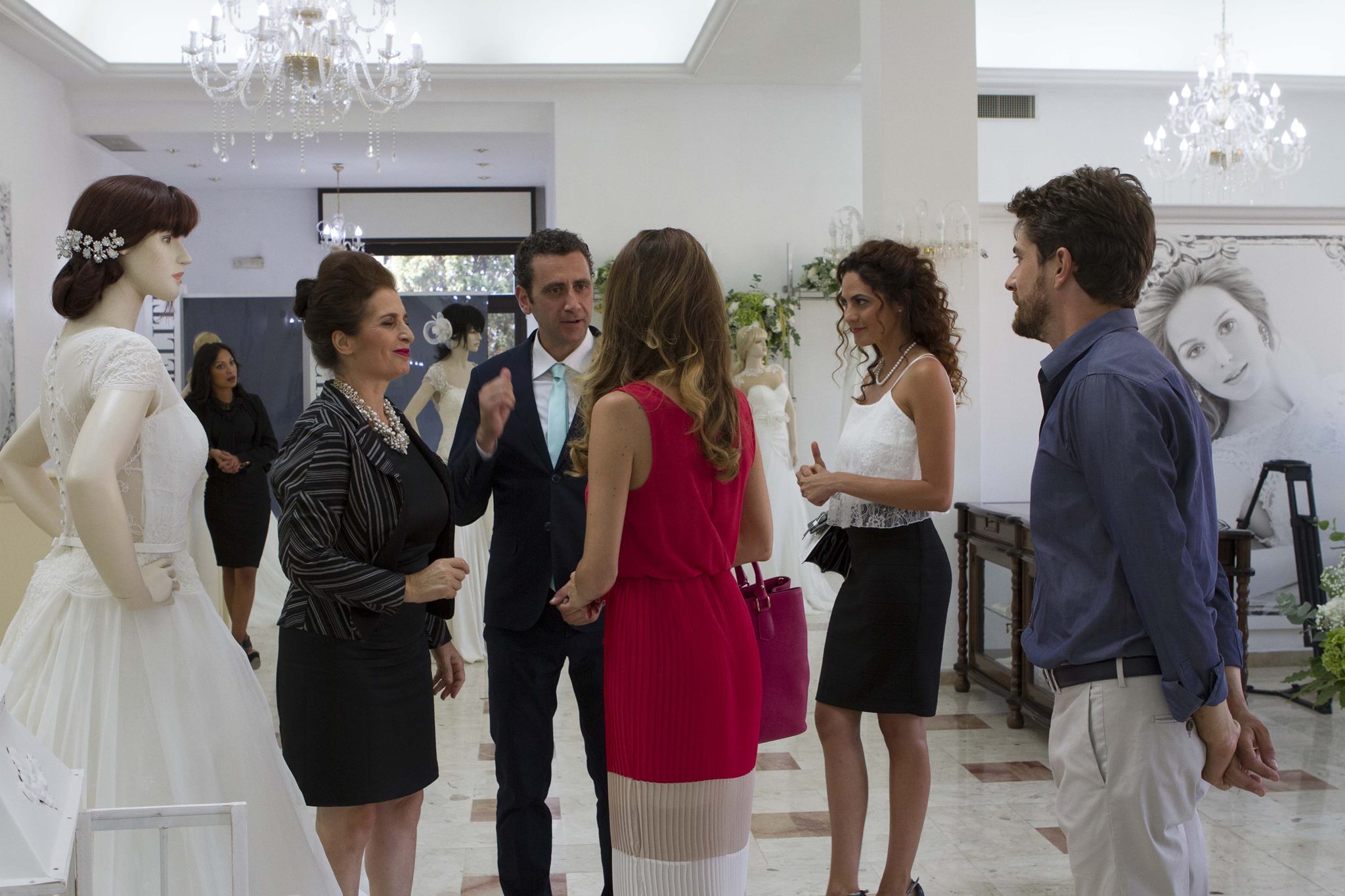 MO' VI MENTO – LIRA DI ACHILLE
Directed by: Stefania Capobianco and Francesco Gagliardi
With:: Enrica Guidi, Giovanni Scifoni, Daniele Monterosi, Benedetta Valanzano, Tony Sperandeo, Andrea Roncato, Adolfo Margiotta, Antonella Stefanucci, Shi Yang Shi, Rocco Ciarmoli, Alvaro Vitali, Deborah Eliana Rinaldi, Stefano Tricarico, Barbara Bacci, Elisabetta Sansone, Aurora Gagliardi, Giuseppe Picone, Pasquale Andreottola, Davide Sorrentino, Weng Yu, Zhang Sen
Production: FG PICTURES
Distribution: Europictures
How do you get out of the recession? If you are rulers, with recipes that kill the tax payer; if you are the tax payer, killing someone richer than you to inherit. Too cruel? Go and explain to the little group that we're about to introduce you. Achille Alfresco is a politician who aspires to be the next President of the Council. Already the name of his party is a whole program: "Mò Vi Mento", precisely for consistency; "Lira di Achille", without an apostrophe, to exit the euro and return the lira to Italy. Achille is attempting to marry the wealthy Elena Guarracino, heir to a condom multinational, but Elena is still in love with the naive and cultured Massimo Della Bozza, an aspiring writer forced into real life to be the bearer of the petty Achilles who, though to keep it close, promises him a bright future as the next Minister of Culture. To tangle the intertwining of this love triangle, Lucia, blind as a mole, the unpromising killer Carlo Spampanato, a nerd who can't even kill time, the brazen Giuliana, completely facelift, Cinzia, young and beautiful but ignorant like a tile or the Quagliano family that proudly wears the Italian flag. And then there are still so many Chinese people who know Vesuvius better than Elena's secretary, Asia, who considers shopping centers more interesting. And it is precisely from China that a fierce Asian delegation arrives, ready to send everyone out of business because the only failed mini-condom released by Elena's company ended up in Shanghai, causing an unwanted pregnancy for the Mayor's secretary . All these characters and their conglomeration of plots, unacknowledged loves, secrets, lies and blatant imbecility, move against the backdrop of a corrupt and petty multi-ethnic Italy, populated by scoundrels who think all of them to get what they want. The drama is exasperated, it becomes farce, the scene of a triple hunt: to power, to money, to love, reaching tragicomic levels and unexpected situations, reminding us that politics always goes hand in hand with lies.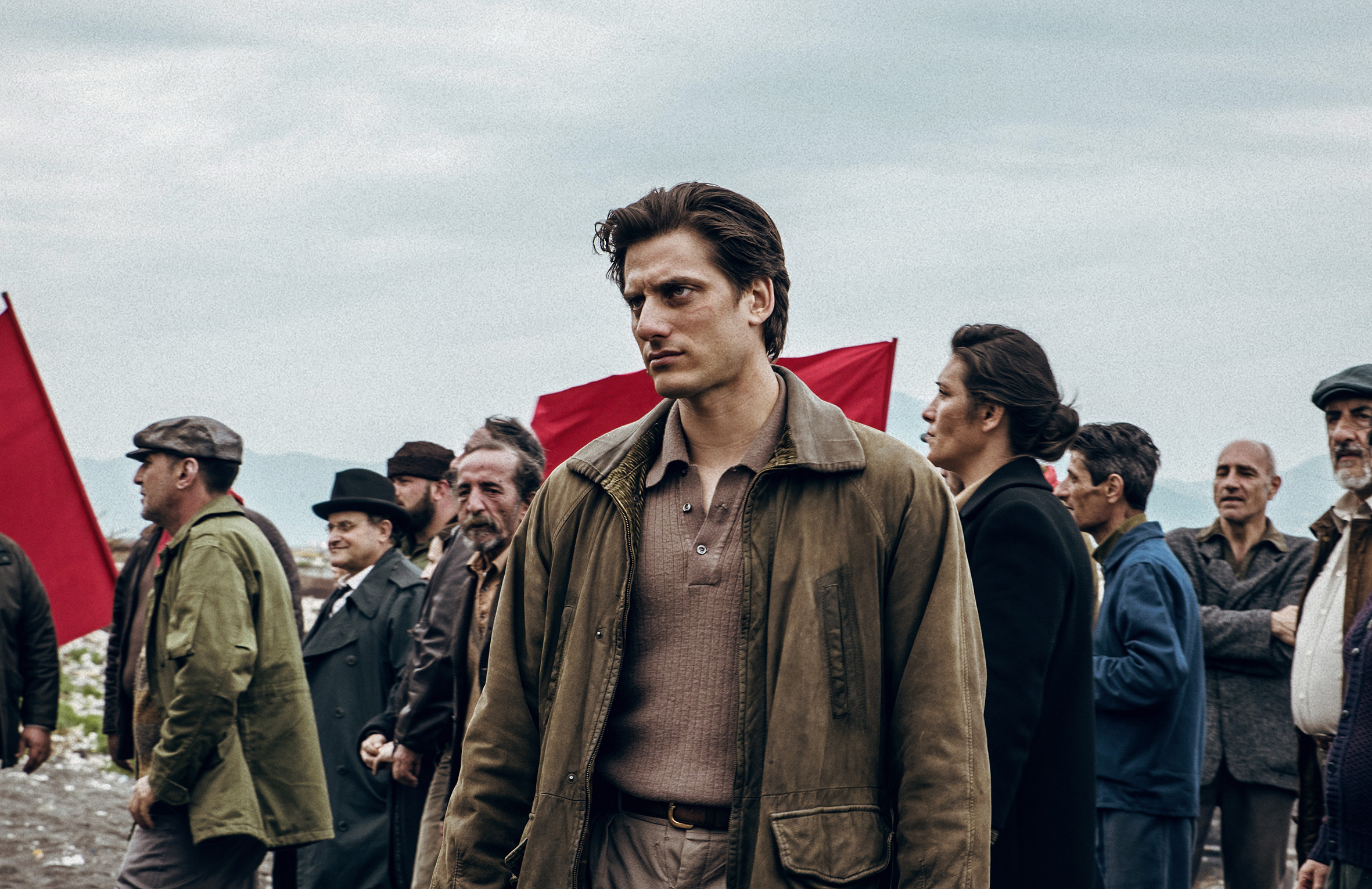 MARTIN EDEN
Directed by: Pietro Marcello
With:: Luca Marinelli, Carlo Cecchi, Jessica Cressy, Vincenzo Nemolato, Marco Leonardi, Denise Sardisco, Carmen Pommella, Autilia Ranieri, Franco Pinelli, Savino Paparella, Elisabetta Valgoi, Pietro Ragusa, Giustiniano Alpi
Production: Adventurous, IBC Movie, Rai Cinema Shellac Sud, Match Factory Productions
Distribution: 01 Distribution
Martin Eden is a sailor from Naples with a great hunger for life and undeniable courage. For saving Arturo Orsini from a violent beating, Martin is received with gratitude by the boy's family and introduced to his sister Elena. It is love at first sight, and the desire to "be worthy" of Elena pushes Martin to educate himself (or rather, to use his words as a sailor stopped at the elementary license, to "learn" himself) doing everything by himself, reading voraciously and absorbing , with its great natural intelligence, every detail of every discipline addressed. Thus his most profound talent emerges: that of writing. But writing, at least initially, does not pay, because Martin's literary efforts are rejected by editorial offices that reject any of his essays, stories or poetry, too new and different for standardized tastes. And for Elena and her bourgeois family the lack of a "position" is a problem, or rather an unforgivable flaw.