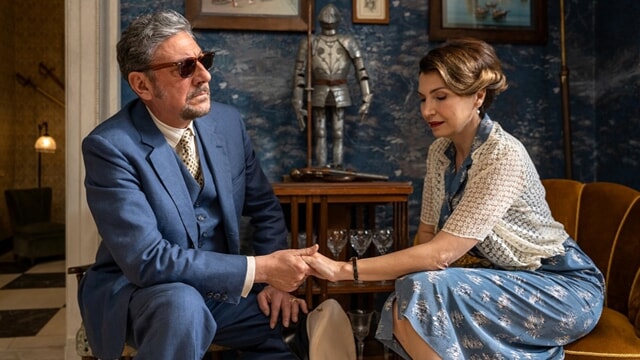 I DON'T PAY YOU
Direction : Edoardo De Angelis
Production : Picomedia in collaboration with Rai Fiction
Cast : Sergio Castellitto, Maria Pia Calzone, Pina Turco, Giovanni Ludeno, Gianluca Di Gennaro, Angela Fontana, Giovanni Esposito, Antonella Morea, Carmen Pommella, Biancamaria D'amato, Maurizio Casagrande, Antonio Casagrande.
Synopsis : Ferdinando Quagliuolo inherited a lotto bank from his father Saverio but dreams of winning it out with an extraordinary win.
For this reason he spends whole nights on the roofs, flanked by his faithful Aglietiello, trying to reveal the mysteries that are hidden in the composition and in the smoke-generating combination of the clouds, in the hope of receiving the right numbers to play.
Finally, the day of the win arrives but the beneficiary is Mario Bertolini, his young and already very lucky employee, secretly engaged to his daughter Stella. Don Saverio, who appeared to him in a dream, called him "Piccerì", gave him the winning numbers.
Ferdinand is consumed with envy and, when the young man gives him the ticket to show him that he is not lying, he takes possession of it; that ticket is his by right: his father, in fact, gave the winning numbers to Bertolini in a dream, it is true, but only because he lives in the old house in Quagliuolo. Poor Don Saverio, unaware of his son's move, was convinced that he was in the bedroom, Ferdinando! So much so that he called it: "Piccerì".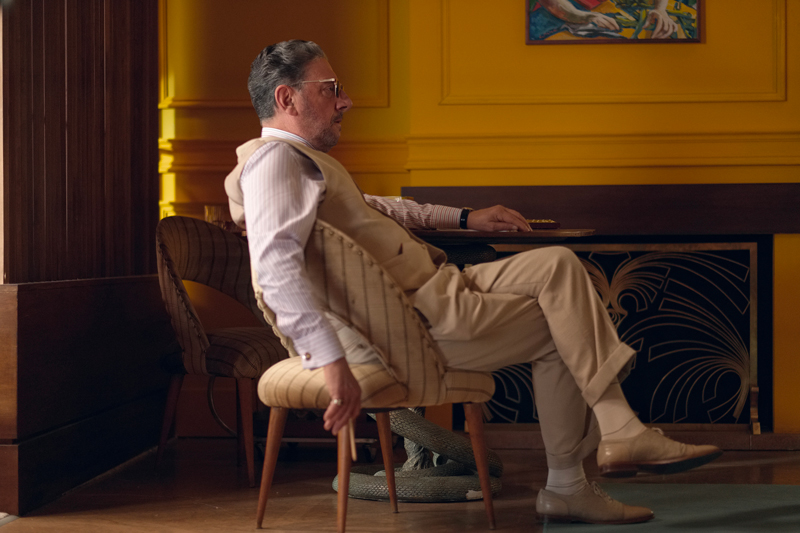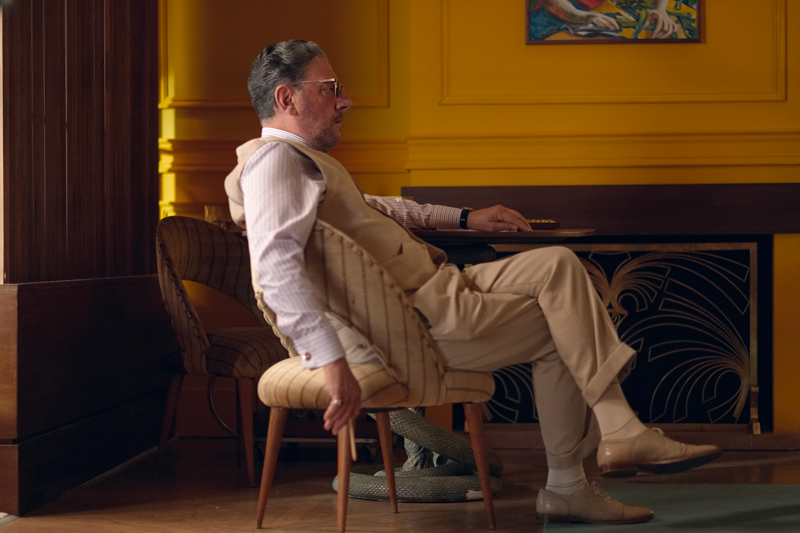 SATURDAY, SUNDAY AND MONDAY
Direction : Edoardo De Angelis
Production : Picomedia in collaboration with Rai Fiction
Cast : Sergio Castellitto, Fabrizia Sacchi, Giampaolo Fabrizio, Maria Rosaria Omaggio, Maria Vera Ratti, Liliana Bottone, Tony Laudadio, Adriano Pantaleo, Gianluca Di Gennaro, Margherita Laterza, Giulia Pica, Ginestra Paladino, Fiorenzo Madonna , Antonio Fiorillo, Nunzia Schiano.
Synopsis : Rosa Priore, like every Saturday, prepares the ragù for Sunday. Her husband Peppino wanders around nervously in the kitchen, arguing with her about every little thing.
The reason for the nervousness manifests itself the next day.
Is Sunday. The entire Priore family is gathered in front of the ragù. Rosa wore the blue scarf given to her by the neighbor, the very thoughtful accountant Ianniello. Peppino does not touch food and, to the umpteenth compliment addressed by the accountant to the cook, accuses them both in no uncertain terms of having a "lousy affair".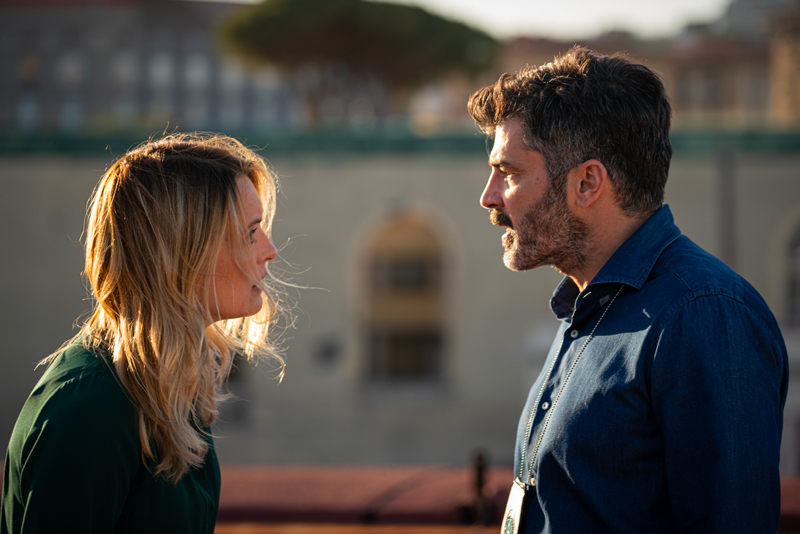 SEA OUTSIDE, SEASON 2
Direction : Milena Cocozza, Ivan Silvestrini
Production : Picomedia, Rai Fiction
Cast : Carolina Crescentini, Carmine Recano, Valentina Romani, Nicolas Maupas, Massimiliano Caiazzo, Giacomo Giorgio, Ar Tem, Domenico Cuomo, Serena De Ferrari, Matteo Paolillo, Antonio Orefice, Nicolò Galasso, Serena Codato, India Santella, Clotilde Esposito, Ludovica Coscione, Agostino Chiummariello, Carmen Pommella, Paola Benocci, Anna Ammirati, Vincenzo Ferrera, Antonio De Matteo, Ivan Franek.
Synopsis : The IPM (Juvenile Penalty Institute) of Naples hosts the boys who make mistakes. There are those who make mistakes without wanting to, those who make a mistake with premeditation and those who think that the mistake is to be arrested and not to commit the crime. When you are a teenager, the boundary between good and evil is often blurred, a thin thread on which you want to walk to test yourself and satisfy your desires, without fear, or without showing that you have it. The Juvenile Institute is overlooking the sea and houses seventy inmates: 50 males and 20 females. When they come in, the boys are always under the age of 18. The series tells their stories. Between threats, love affairs, escapes, school exams, football games, fights, falls into hell and unexpected resurrections, we will discover that the IPM has its rules, its alliances, its laws. And when you live in a cell overlooking the sea and that sea every day gives you the wind and its scents, it is much more difficult to say goodbye to freedom.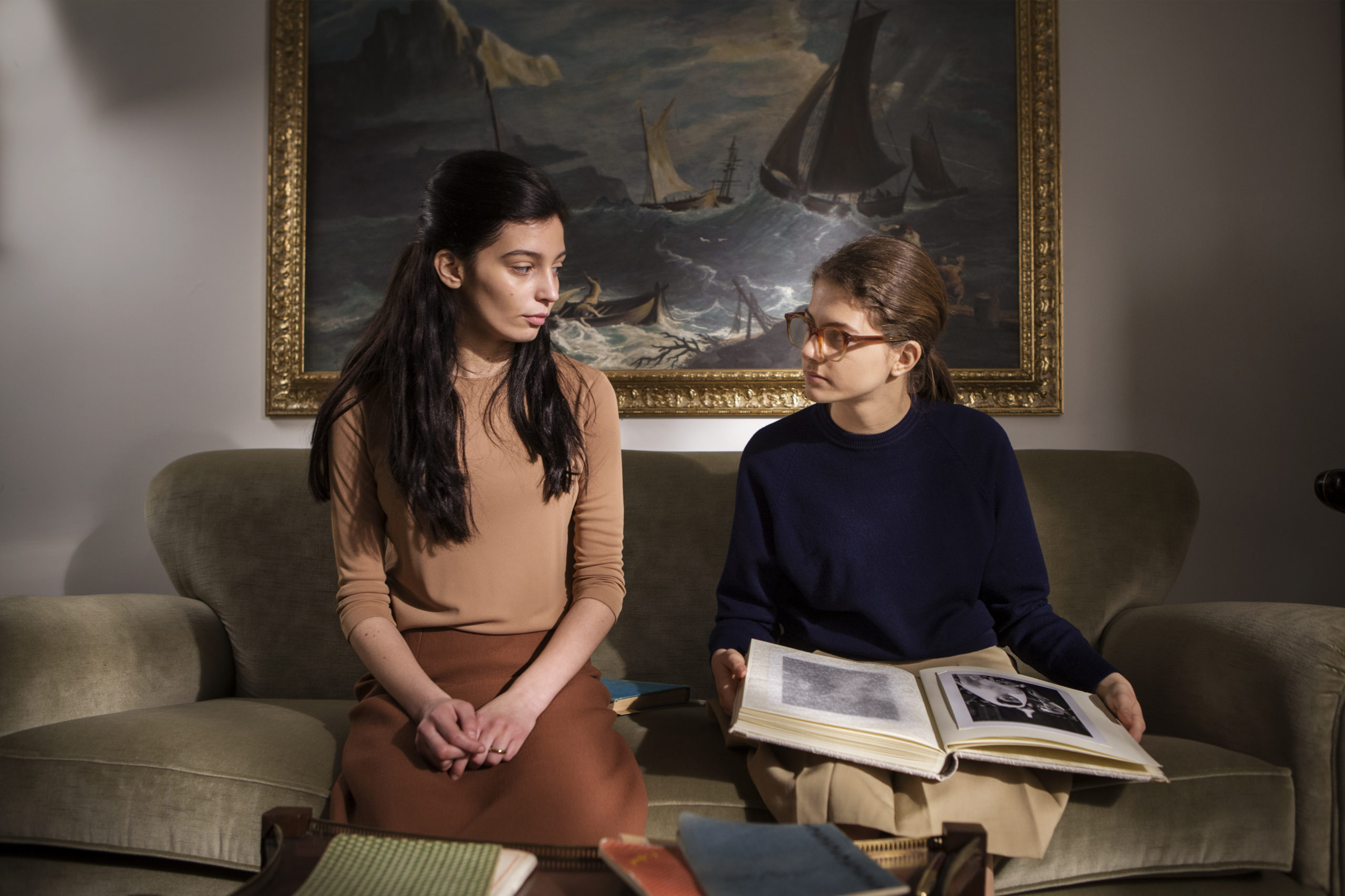 THE BRILLIANT FRIEND – STORY OF THOSE WHO ESCAPE AND WHO REMAIN
Direction : Daniele Luchetti
Production : Wildside, Fandango, The Apartment, with Rai Fiction, with HBO Entertainment, in co-production with Mowe and Umedia
Cast : Margherita Mazzucco, Gaia Girace, Anna Rita Vitolo, Luca Gallone, Antonio Buonanno, Matteo Cecchi, Giovanni Amura, Fabrizio Cottone, Eduardo Scarpetta, Giorgia Gargano, Giovanni Cannata, Francesca Pezzella, Francesco Serpico, Giovanni Buselli, Elvis Esposito, Alessio Gallo, Rosaria Langellotto, Pina Di Gennaro, Sarah Falanga, Imma Villa, Clotilde Sabatino, Giulia Mazzarino, Gabriele Vacis, Bruno Orlando, Daria Deflorian, Francesco Russo, Sofia Luchetti, Sophia Protino, Salvatore Tortora, Francesca Montuori , Maria Vittoria Dallasta, Chiara Celotto.
Synopsis : The story of those who flee, Elena, and that of those who remain, Lila, takes a new step and accompanies viewers in the seventies. Elena and Lila became women. Life forced them to grow up quickly: Lila got married at sixteen, she has a small son, she left her husband and her wealth, she works as a worker in very hard conditions; Elena left the neighborhood, studied at the Normale in Pisa and published a successful novel that opened the doors to a wealthy and cultured world. Both tried to force the barriers that wanted them closed in a destiny of misery, ignorance and submission. Elena Ferrante makes it the symbol of a new, very harsh female reality that faces the great open sea of ​​the seventies, a scenario of hopes and uncertainties, of tensions and challenges unthinkable until then. And she tells us how, although divided by choices and opportunities, Elena and Lila always remain united by a very strong and ambivalent bond, sometimes evident in the painful and inevitable alternation of violent outbursts or encounters that reserve unexpected perspectives for them.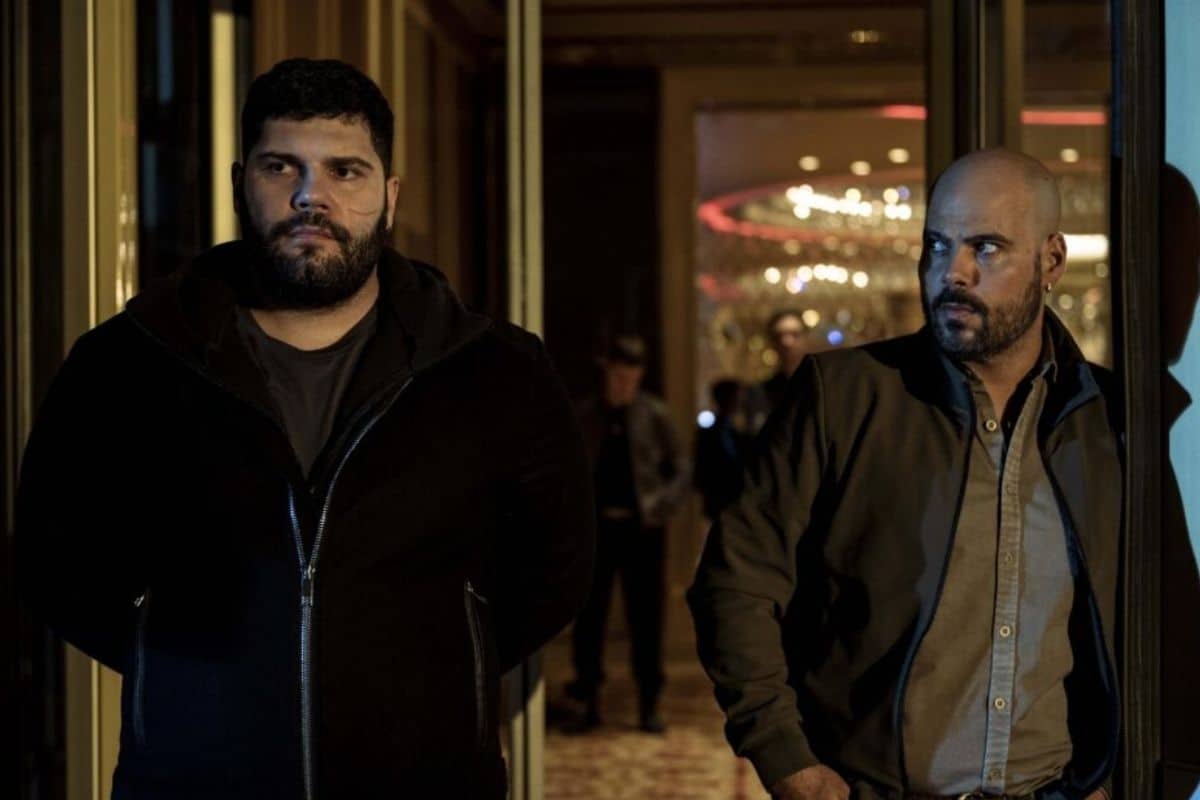 GOMORRA THE SERIES, SEASON 5
Direction : Marco D'Amore, Claudio Cupellini
Production : Cattleya
Cast : Salvatore Esposito, Marco D'amore, Ivana Lotito, Arturo Muselli, Domenico Borrelli, Nunzia Schiano, Tania Garribba, Carmine Paternoster, Giampiero De Concilio, Gennaro Maresca, Antonio Gargiulo, Gennaro Apicella, Claudia Tranchese , Andrea Di Maria, Nello Mascia, Antonio Ferrante, Daniela Ioia, Ciro Esposito, Gianni Spezzano, Vincenzo Fabricino, Alessandro Palladino, Roberto Oliveri, Renato De Simone.
Synopsis : Gennaro had really tried to clean up and build an honest life for himself and his family. Ciro sacrificed himself to allow it and that sacrifice was to be honored. And he almost succeeded: from a drug trafficker he had turned into an occult entrepreneur, managing to build the second Campania airport pole. But then it all fell apart. The war that broke out between Patrizia and the Levante was reducing Secondigliano and the whole of Naples to a pile of rubble. Genny could not allow it and had to take the field again to restore order. He killed Patrizia, he killed Gerlando. But he paid a very high price: abandoning Azzurra and Pietrino in the middle of the night to guarantee them a better life. And now he is locked up in a three by three meter bunker, while outside all the Naples police are looking for him, full of anger towards those who forced him into that condition.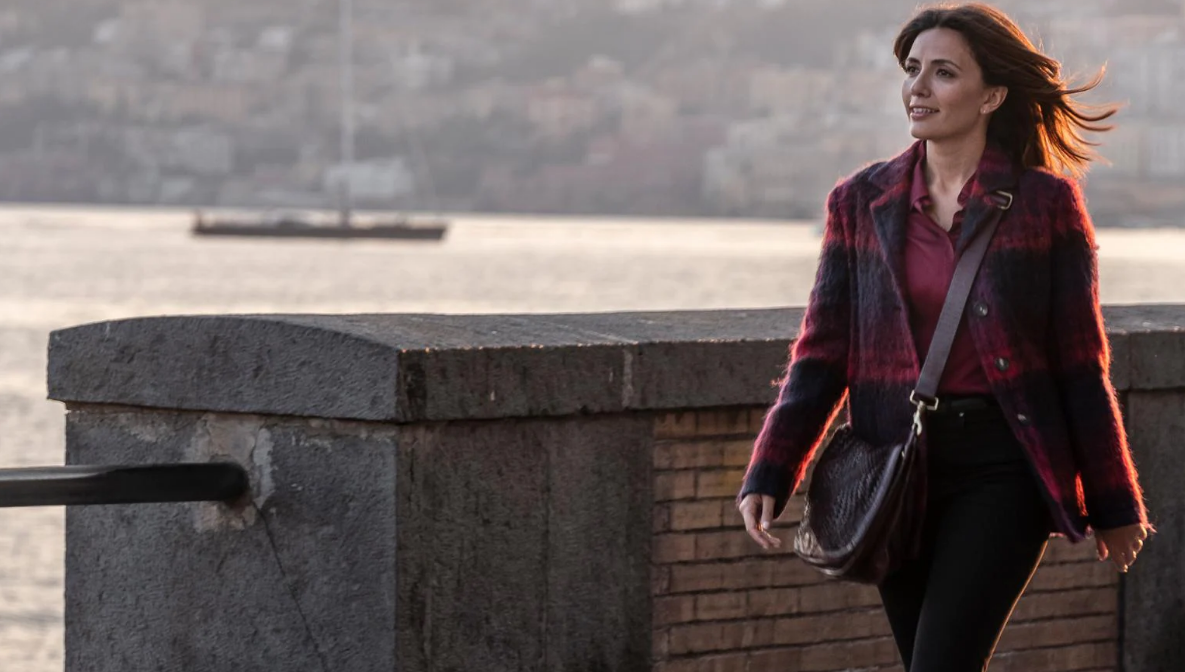 MINA SEPTEMBER
Direction : Tiziana Aristarco
Production : Rai Fiction, Italian International Film
Cast : Serena Rossi, Giuseppe Zeno, Giorgio Pasotti, Valentina D'agostino, Christiane Filangieri, Nando Paone, Marina Confalone, Massimo Wertmuller, Rosalia Porcaro, Ruben Rigillo, Susy Del Giudice, Francesco Di Napoli, Davide Devenuto, Michele Rosiello, Primo Reggiani, Lorena Cacciatore, Kiara Tomaselli, Maria Vera Ratti, Antonio Buonanno, Mimmo Esposito, Claudia Ruffo, Salvatore Striano, Peppe Lanzetta, Daria D'antonio, Angelo Caianello.
Synopsis : Mina Settembre is a sentimental dramedy set in Naples, starring a social worker who is constantly looking for a solution to the problems of others. At the same time it is also the story of a woman – with a strong character, but also sweet and fragile – who tries to put her life back on its feet. Having recently separated and still undecided about her feelings, Mina is divided between her ex-husband Claudio and Domenico, the new gynecologist of the clinic where she works. Temporarily a guest at her mother's house, a cold and cynical high-bourgeois with a sharp joke, Mina also finds herself dealing with a mystery linked to the past of her recently deceased father: who is the woman portrayed in the photo hidden in her study? What if his father had always lied, hiding a second life from everyone? Determined to find out, Mina launches into an investigation that will lead her to confront a much more uncomfortable truth than she imagined. All this while running from one part of the city to the other to help those who need her.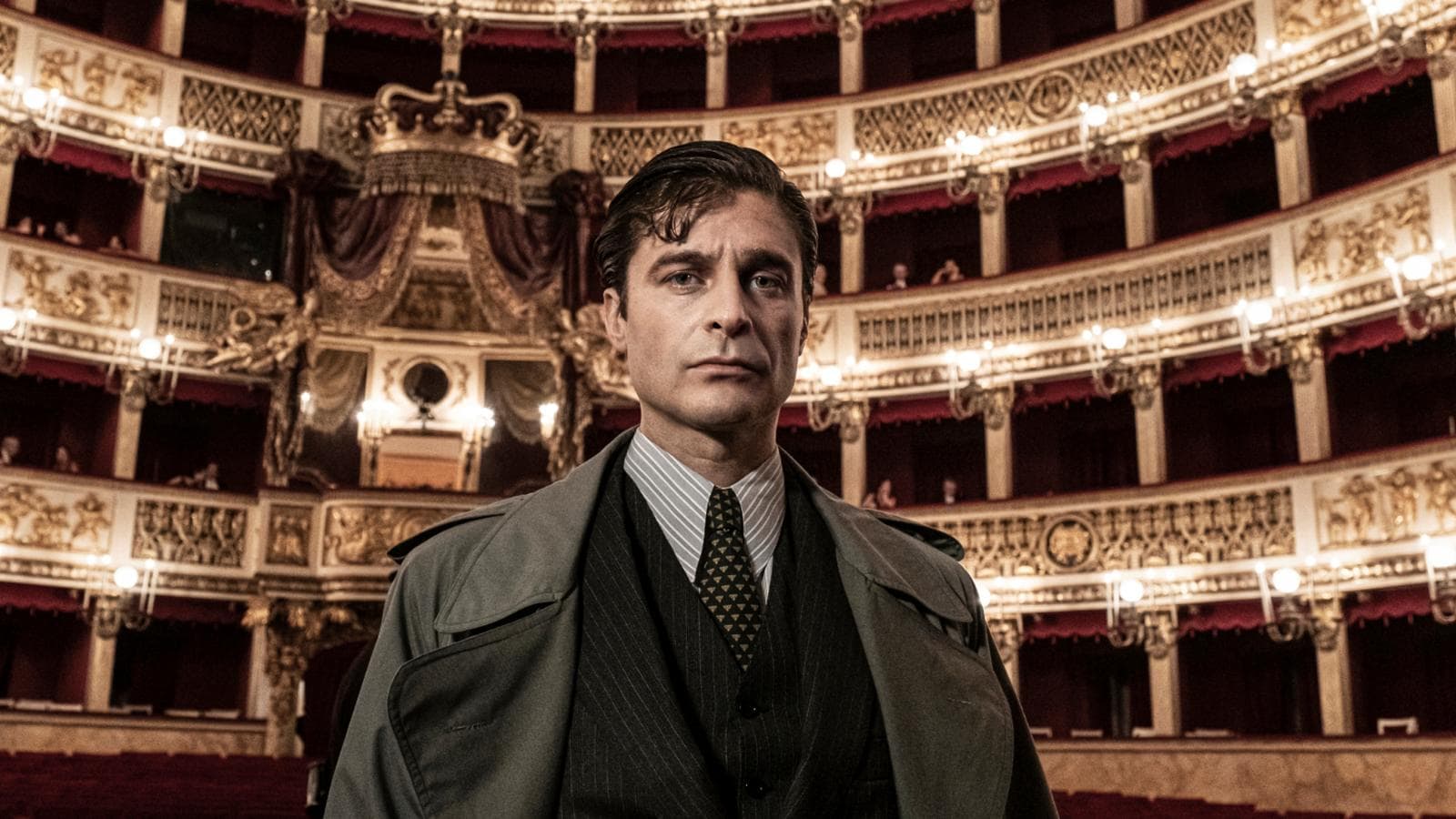 THE COMMISSIONER RICCIARDI
Direction : Alessandro D'Alatri
Production : Rai Fiction, Clemart
Cast : Lino Guanciale, Antonio Milo, Enrico Ianniello, Serena Iansiti, Maria Vera Ratti, Mario Pirrello, Fabrizia Sacchi, Nunzia Schiano, Adriano Falivene, Marco Palvetti, Peppe Servillo.
Synopsis : Naples, 1932. Luigi Alfredo Ricciardi is thirty years old and is commissioner of the Royal Police Headquarters. Capturing the killers is Ricciardi's vocation and obsession, who carries inside a terrible secret, a curse inherited from his mother: he sees the ghost of people who have died in a violent way and listens to their last thought. For this reason the commissioner is totally dedicated to his work, investigating the most thorny and complicated cases.
Ricciardi lacks most of the tools used today to solve crimes, but he is gifted with extraordinary intuitive skills. He is surrounded by an aura of mystery, which alienates his colleagues. The only exceptions, the sergeant Maione, faithful and affectionate, and the coroner Modo, a convinced anti-fascist.
His loneliness, which he shares with the elderly nanny Rosa, will be scratched by the meeting with two women, different but equally fascinating. One is precisely Enrica, who embodies the quiet normality of family affections to which Ricciardi aspires; the other, Livia, represents the sensuality and passion, to which he feels attracted. Which of the two will be able to breach the Commissioner's heart?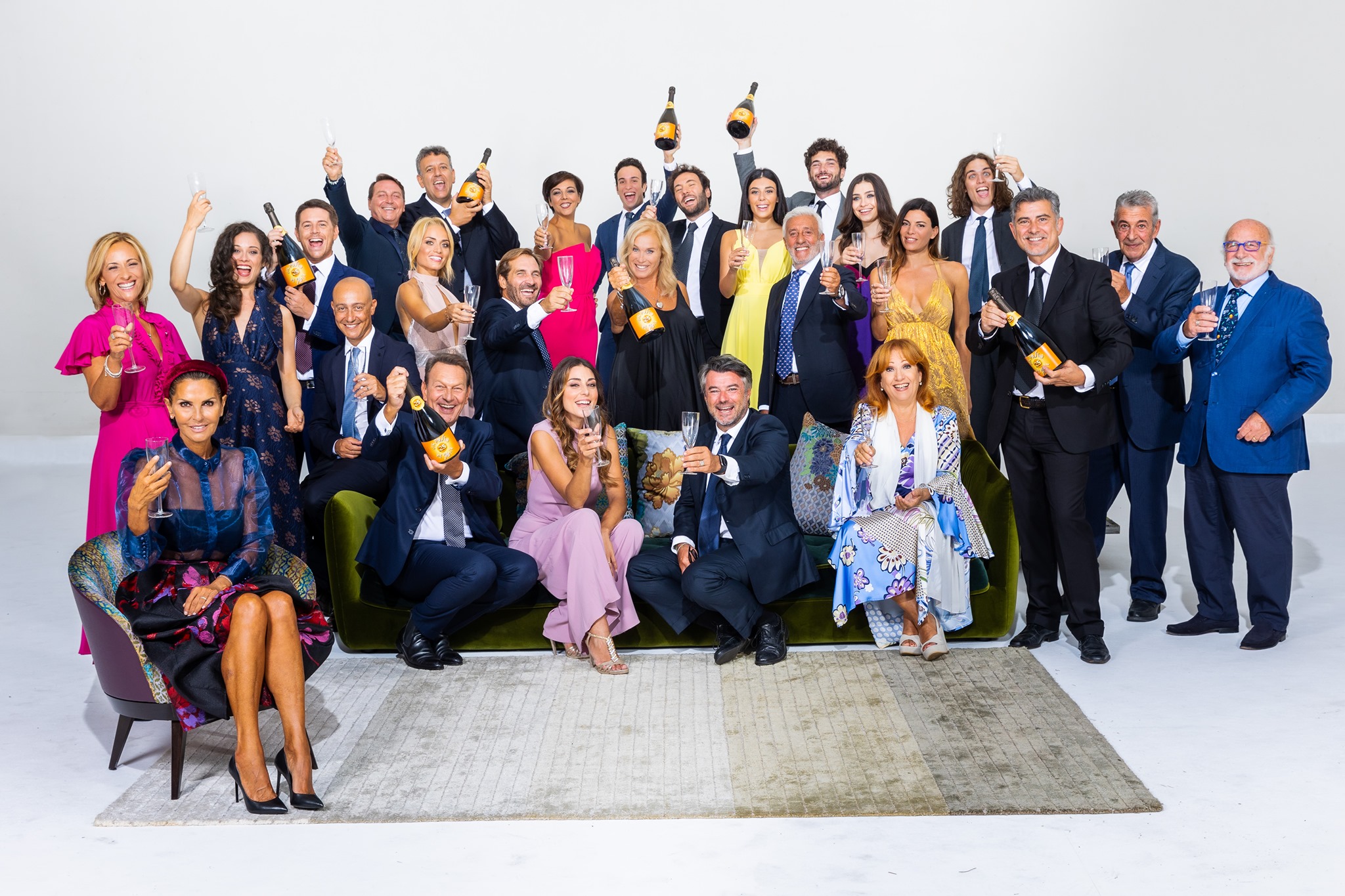 A PLACE IN THE SUN
Cast : Luisa Amatucci, Alberto Rossi, Giorgia Gianetiempo, Germano Bellavia, Antonella Prisco, Francesco Vitiello, Ilenia Lazzarin, Marina Giulia Cavalli, Patrizio Rispo, Marzio Honorato, Marina Tagliaferri, Claudia Ruffo, Peppe Zarbo, Luca Turkish, Maurizio Aiello,
Giorgio Borghetti, Nina Soldano, Miriam Candurro, Michelangelo Tommaso, Riccardo Polizzy Carbonelli.
Production : Rai Fiction, FremantleMedia Italia, Rai production center in Naples
Synopsis : Un Posto al Sole is an Italian soap opera conceived by Wayne Doyle, Adam Bowen, Gino Ventriglia and Michele Zatta for Rai Fiction and broadcast since 21 October 1996. Upas is the first soap completely produced in Italy, as well as the longest-running and most successful (23 seasons). Seen every evening by an audience of about 3 million spectators intent on following the events of Palazzo Palladini in Posillipo.